Aamir Khan's Secret Superstar is near unstoppable at the Chinese box office. After opening with a bang in this market the business of the film saw stellar growth in its first week posting higher collection figures than Aamir's previous release Dangal. However, in its second week running the collections of Secret Superstar in China witnessed a dip with newer releases hitting screens. But despite this the film has managed to hold its own and continued to run.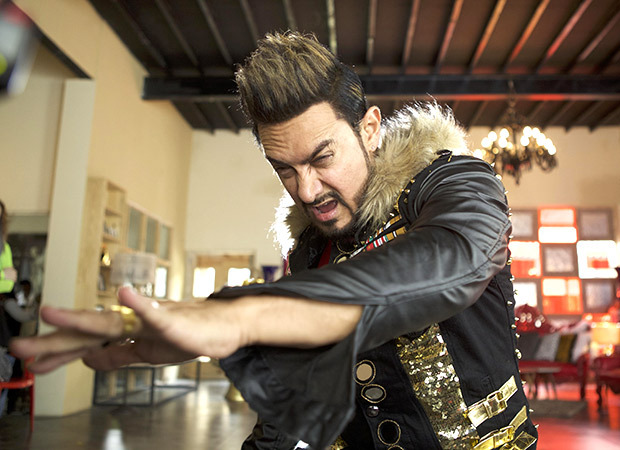 Now on its 19th day at the China box office Secret Superstar has managed to draw in a further USD 2.26 million [Rs. 14.50 cr]. With this the total business of the Advait Chandan directorial have near the Rs. 620 cr mark with its collections pegged at USD 96.05 million [Rs. 616.49 cr]. Interestingly, when compared to other releases the business of Secret Superstar on its nineteenth day has managed to record higher number than the local release Till the End of the World that collected USD 2.17 million on its sixth day and even the Hollywood release Maze Runner: Death Cure that collected USD 1 million on its twelfth day. But when compared to Aamir Khan own release Dangal that hit screens in China quite some time back the business of Secret Superstar falls short.
In fact, on its nineteenth day at the China box office Dangal had managed to collect USD 3.07 million [Rs. 19.93 cr]. While the total business of Secret Superstar is now rather too far to surpass the collections of Dangal, since the film continues to run in theatres in China, the final tally of Secret Superstar's collections are expected to near the Rs. 650 cr mark in the coming days.
Secret Superstar China Box Office at a glance
Day 1 - USD 6.79 million [Rs. 43.35 cr] with 15,75,597 admission
Day 2 – USD 10.49 million [Rs. 66.95 cr] with 22,82,300 admissions
Day 3 – USD 9.80 million [Rs. 62.68 cr] with 20,98,190 admissions
Day 4 - USD 4.97 million [Rs. 31.74 cr] with 10,69,470 admissions
Day 5 – USD 4.84 million [Rs. 30.81 cr] with 10,52,715 admissions
Day 6 – USD 4.35 million [Rs. 27.62 cr] with 9,38,146 admissions
Day 7 – USD 4.21 million [Rs. 26.75 cr] with 9,00,642 admissions
Day 8 – USD 4.83 million [Rs. 27.34 cr] with 10,18,896 admissions
Day 9 – USD USD 7.56 million [Rs. 48.07 cr] with 15,52,779 admissions
Day 10 – USD 6.95 million [Rs. 44.18 cr] with 14,32,713 admissions
Day 11 – USD 3.12 million [Rs. 19.89 cr] with 6,70,993 admissions
Day 12 – USD 3.20 million [Rs. 20.39 cr] with 6,86,581 admissions
Day 13 – USD USD 3.17 million [Rs. 20.16 cr] with 6,78,139 admissions
Day 14 - USD 2.79 million [Rs. 17.88 cr] with 5,81,559 admissions
Day 15 – USD 2.80 million [Rs. 17.95 cr] with 5,70,823 admissions
Day 16 – USD 4.70 million [Rs. 30.14 cr] with 9,37,594 admissions
Day 17 – USD 11.63 million [Rs. 74.97 cr] with 8,72,731 admissions
Day 18 –USD 2.30 million [Rs. 14.80 cr] with 4,78,344 admissions
Day 19 – USD 2.26 million [Rs. 14.50 cr] with 4,72,043 admissions
Nineteen Day Total – USD 96.05 million [Rs. 616.49 cr]
Dangal China Box Office at a glance
Day 1 – USD 2.27 million [Rs. 14.67 cr] with 5,47,366 admissions
Day 2 – USD 4.69 million [Rs. 30.30 cr] with 10,83,394 admissions
Day 3 – USD 5.55 million [Rs. 35.86 cr.] with 12,68,590 admissions
Day 4 – USD 5.78 million [Rs. 37.23 cr.] with 13,57,954 admissions
Day 5 – USD 3.52 million [Rs. 22.74 cr.] with 8,07,985 admissions
Day 6 – USD 3.88 million [Rs. 21.94 cr.] with 7,34,855 admissions
Day 7 – USD 3.90 million [Rs. 25.08 cr.] with 8,93,474 admissions
Day 8 – USD 6.21 million [Rs. 39.66 cr.] with 13,97,843 admissions
Day 9 – USD 13.86 million [Rs. 88.94 cr.] with 30,99,003 admissions
Day 10 – USD 12.83 million [Rs. 81.46 cr.] with 30,03,243 admissions
Day 11 – USD 5.01 million [Rs. 31.64 cr] with 11,18,187 admissions
Day 12 – USD 16.16 million [Rs. 104.16 cr.] with 36,47,967 admissions
Day 13 – USD 4.20 million [Rs. 26.90 cr] with 9,42,444 admissions
Day 14 – USD 3.75 million [Rs. 24.30 cr.] with 8,44,217 admissions
Day 15 – USD 5.99 million [Rs. 38.61 cr.] with 13,54,352 admissions
Day 16 – USD 16.16 million [Rs. 104.16 cr.] with 36,47,967 admissions
Day 17 – USD 11.63 million [Rs. 74.97 cr.] with 26,47,435 admissions
Day 18 – USD 3.38 million [Rs. 21.90 cr] with 7,65,915 admissions
Day 19 - USD 3.07 million [Rs. 19.93 cr] with 7,05,759 admissions
Nineteen Day Total – USD 128.46 million [Rs. 824.13 cr]