It was an overall low week for Bollywood when it came to new releases as only around Rs. 25 crores came in. Mission Raniganj, Thank You For Coming and Dono arrived last Friday and the collections were not optimal at all. One would have expected, at least, Rs. 50 crores to come in even on a conservative estimate but with half of that coming in, all eyes are now on what happens on the coming Friday when Ganapath and Yaariyaan 2 arrive.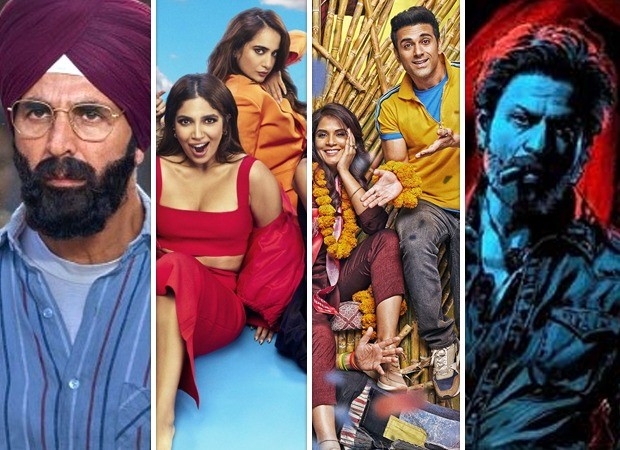 Let's talk about Mission Raniganj first. This is a classic case of a film which has been unanimously appreciated by the critics and also given a thumbs up by that small set of audiences that has watched it in theatres. However, it's simply disappointing that the film couldn't gather the kind of footfalls that it deserves. The opening was low and then the drops during the weekdays didn't help either. The film currently stands at Rs. 18 crores* and it has to be seen how much closer to the Rs. 30 crores mark does it get.
Thank You For Coming managed to bring in Rs. 7 crores* in its first week and ideally these should have been the weekend numbers for the film. The Bhumi Pednekar led sex comedy aimed to push the boundaries and moreover is also an 'A' certified film. The makers did well to release the movie only at select multiplexes, but the footfalls have been limited. It should have certainly done better than this.
As for Dono, it, unfortunately, proved to be a non-starter. Rajshri did come up with their release strategy of giving the film a minuscule release but for that to work, word-of-mouth needs to be really positive and also spread fast. That didn't quite happen though and the debut affair of Ranveer Deol and Paloma has gone unnoticed in its first week with collections under the Rs. 1 crore mark. Rest assured, this well-made film will make a good impression amongst family audiences on OTT.
Today should be a much better day for movies though since tickets are available at just Rs. 99 at majority of properties owing to National Cinema Day. Apart from last week's releases, this should also elevate the collections of Fukrey 3 and Jawan, both of which are still finding audiences.
*Estimates. Final numbers awaited 
Note: All collections as per production and distribution sources