As expected, both Laal Singh Chaddha and Raksha Bandhan saw an expected drop in collections on Friday. Since this was a regular day after the partial holiday of Rakshabandhan on Thursday, footfalls were bound to be reduced. Of course, one expected that the number will drop by around 20% since as it is Thursday collections for both the movies were below expectations. However, the drops were more, though for Raksha Bandhan it was lesser than Laal Singh Chaddha.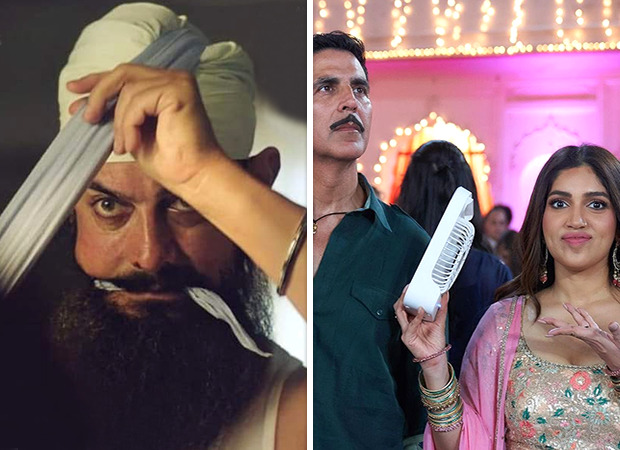 That may start making some difference in the trajectory from Sunday onwards since reports for Raksha Bandhan are somewhat better than that of Laal Singh Chaddha. That said, it should all eventually reflect in numbers since that's more of the need of an hour rather than anything else. The Akshay Kumar starrer collected Rs. 6.40 crores more on Thursday and with that the film has now reached Rs. 14.60 crores. The film won't reach the double digit mark today but then by Sunday it should indeed reach there so that it can keep the momentum going on Monday.
Ditto for Laal Singh Chaddha which after collecting Rs. 11.70 crores on Thursday has come down to Rs. 7.26 crores. It is continuing to be ahead of Raksha Bandhan on both the day but then again what matters is that as a film is it doing well for itself. Currently standing at Rs. 18.96 crores, the Aamir Khan starrer has now gathered the kind of numbers that should ideally have come on the very first day of release. It has to be seen whether the film manages to reach the double digit mark today because if it doesn't do that then there won't be a real advantage ahead for it in the extended five day weekend.