What a heartbreak it is turning out to be for Bollywood as this holiday season has turned out to be the saddest and depressing ever when it comes to the box office performance of the newest releases. There have been instances in the past as well when either just one of the two high profile releases on clash has worked or maybe both haven't done well. However they still have managed some kind of numbers at least before been knocked out of theatres. In case of Laal Singh Chaddha and Raksha Bandhan the issue is something else. It's not about screen space not been available. It's not even about being in risk to perform due to major competition in weeks ahead. It's about audiences not even giving them much of a chance in their opening week itself; in this case the one which was full of holidays.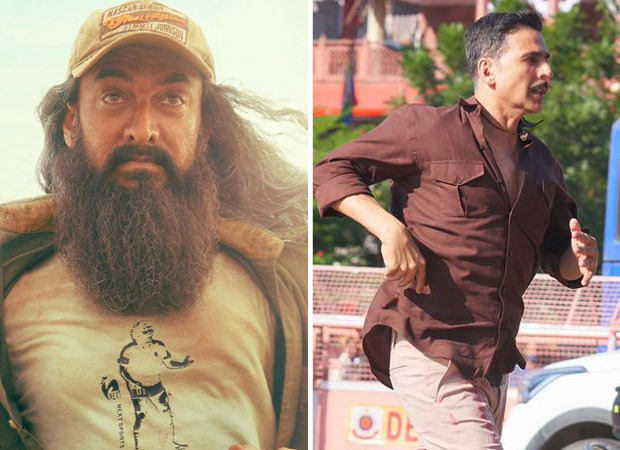 Both the biggies have turned out to be huge disappointments with the collections completely crashing down on Tuesday. As it is the first five days of both the films were very poor and now with Tuesday being so low, it's the case of being over and out. In fact, it is quite apparent that audience is just not stepping in whatsoever, which means one can witness even bigger drops on Wednesday and Thursday, despite the partial holiday of Janmashtami falling on the latter day. In fact, one dreads to think how things would be in the second weekend but then more about that later in the coming days.
For now, on Tuesday, while Laal Singh Chaddha stood at Rs. 2 crores*, Raksha Bandhan came down to Rs. 1.75 crores*. This is a major crash when compared to Thursday opening of both the films, which stood at Rs.11.70 crores and Rs. 8.20 crores respectively. As a result, the six day numbers stand at Rs. 47.83 crores* for the Aamir Khan starrer and Rs. 36.22 crores* for the Akshay Kumar led film. With just one more day to go before the first week (7 days) comes to a close, even the combined collections of the two films won't hit the Rs. 100 crores mark. In fact, one waits to see if that happens in their lifetime score at least, though even that looks difficult.
Now if this isn't a heartbreak, then what is?
*Estimates. Final numbers awaited
Note: All collections as per production and distribution sources