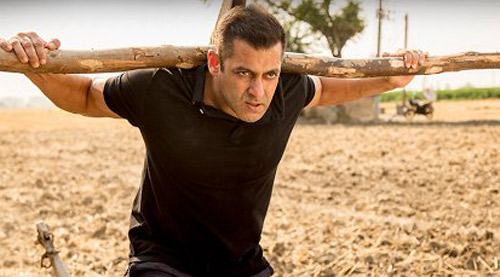 Sultan has now managed to enjoy yet another record to its name. The film collected Rs. 11.09 crore over the weekend and now stands at Rs. 289.05 crore. As a result, the Salman Khan starrer has now eclipsed the record that was set by Aamir Khan for his Dhoom 3 [Rs. 284 crore]. What is all the more remarkable is the fact that both these films have been helmed by new directors who have just stepped into the business. While for Ali Abbas Zafar, Sultan was just his third film, for Vijay Krishna Acharya, Dhoom 3 was his second film and that too after a flop show Tashan.
Sultan is now in the list of All Time Highest Grossers ever and is third in the list after PK and Bajrangi Bhaijaan. It would stay this way till the arrival of Dangal and then it would be seen how the list goes through a change, if at all.
Meanwhile, when it comes to its tryst with the Rs. 300 Crore Club, it is going to be a photo finish no less. The film still has a few crore to cover before it managed to surpass this milestone. Ironically, Salman Khan had to go through similar moments when his Ek Tha Tiger made a dash towards the Rs. 200 Crore Club, only to end agonizingly close at Rs. 199 crore. One just hopes that it doesn't turn out to be a similar situation for Sultan as well. To be stranded at Rs. 99, and that too twice over, can be a painful moment after all!