It was a big day in theatres all over again as over Rs. 14 crores came in. Last Friday, Drishyam 2 had brought in Rs. 15.38 crores and by the close of first week Rs. 104.66 crores had been accumulated, hence resulting in a bountiful time for the exhibition circle. Now this week too promises another haul of at least 90 crores, what with Drishyam 2 continuing to be on quite good and Bhediya picking on a start from where it can build further over the weekend.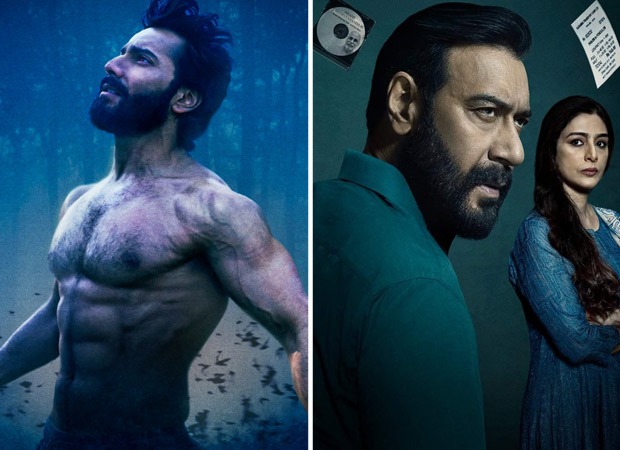 Let's talk about the new release Bhediya first. The film is a biggie by all means and its top notch VFX, 3D release and an interesting storyline are some of the key drivers to bring people to theatres. This, by no means, is a small screen film and hence one expected very good footfalls on the very first day of release. Moreover, since the film is catering to youth and kids primarily, and Varun Dhawan has a good audience there, a double digit haul was expected on Friday. That didn't happen though and a key reason is the parallel play of Drishyam 2 which has its momentum driving it through right into the second week too. Still, Rs. 7.48 crores have come in and with good reports in its favour, there should be a jump in numbers over the weekend.
On the other hand Drishyam 2 is now a set affair, so much so that the drop from Thursday [Rs. 8.62 crores] to Friday [Rs. 7.87 crores] is bare minimum. Even the biggest and the best of the films see some kind of drop on the second Friday, especially after collecting over Rs. 100 crores in the first week, and here the Ajay Devgn starrer is continuing to run strong. The film will comfortably have a second weekend of over Rs. 30 crores and the second week would be over the Rs. 55 crores mark, hence resulting in less than 50% drop from the first week. Superhit moving to blockbuster.
Note: All collections as per production and distribution sources