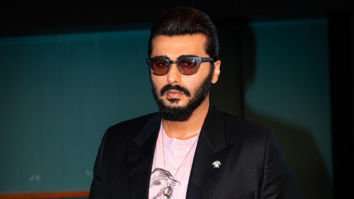 Bollywood Hungama News Network
International Cinema: Discover Global Cinematic Excellence
A Journey Across Borders and Beyond Boundaries
Welcome to Bollywood Hungama's International Cinema page, your portal to the captivating world of global filmmaking. We're your trusted source for the latest entertainment news and greatest in international cinema, where stories are told in diverse languages and cultures blend to create cinematic masterpieces.
Celebrating Excellence in International Cinema
Our platform is your gateway to a world of international cinema that goes beyond Hollywood blockbusters. We're delving into the timeless classics, the vibrant storytelling of European, Asian, and Latin American cinema, and the artistic creations from every corner of the globe. It's a journey through cinematic landscapes that celebrate diverse languages, cultures, and narratives.
At Bollywood Hungama, we're committed to celebrating the brilliance of international cinema. We believe in recognizing the exceptional talents from around the world, from the mesmerizing performances of actors to the visionary direction of filmmakers. Our coverage extends to prestigious film awards and recognitions that pay tribute to the best in global filmmaking.
From the glamour and prestige of the Oscars, the pinnacle of recognition in the film industry, to the artistic grandeur of the Cannes Film Festival, our platform offers you a front-row seat to the world of international cinema accolades. Join us in honoring and acknowledging the exceptional works that captivate audiences across the globe.
Your Trusted Source for International Cinema
Bollywood Hungama's International Cinema page is your go-to source for entertainment news related to global filmmaking. We cater to the diverse interests of international cinema enthusiasts worldwide, bringing you the latest releases, exclusive interviews with international stars, and insights into the world of filmmaking that transcends borders.
Stay tuned to this space for the most exciting updates and developments from the world of international cinema. Embrace the diversity and creativity that international cinema offers. Join us on this exhilarating journey across borders, where storytelling knows no limits, and cultures come together to create cinematic magic.