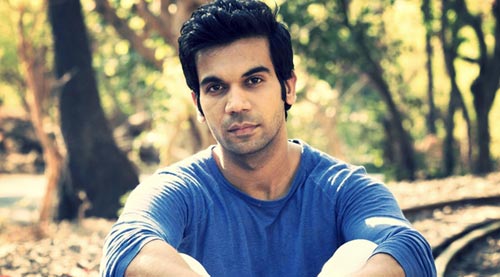 With Shahid and Citylights Rajkumar Rao is being touted as one of the most brilliant actors of Indian cinema. He chats up with Subhash K Jha


Suddenly every filmmaker wants a piece of you, so much so that you had to opt out of Rajkumar Gupta's adaptation of Chetan Bhagat Revolution 2020?

Yes, that's very unfortunate. I am a big fan of Chetan Bhagat's writing and was looking forward to being in another of screen version of his fiction after Kai Po Che. Sadly I had to opt out because the dates clashed with Ramesh Sippyji's film which I was committed to for from a long time. Anyway, no regrets. I am sure there will be many more novels by Chetan Bhagat going into cinema.


You are all set to dance with Malaika Arora in Dolly Ki Doli?

Yes I am really looking forward to that. Not too many people in the film industry know this. But I love to dance. They think of me as this serious actor who wouldn't be caught having fun on his feet. But friends know how I freak out when the music blares. Sajid-Wajid have composed a really wicked track. I can't wait to get into the groove.


You were praised to the skies for Citylights?

Yes, the critics were kind. I take some seriously, some not so seriously But I know the mistakes that I made in Citylights.


What would you change in the performance?

If I tell you that you'd know the flaws. I did a lot of preparation to get psychologically and physically ready for the character. Patralekha and I were in Rajasthan three weeks in advance to understand the language and culture. We shopped for our own clothes for our characters. We went from shop to shop to the local market.


What was it like working with Patralekha who's your real-life partner?

It was a delight. It's always a pleasure to work with a co-actor whom you can respond to naturally. She is a natural brilliant actress.


Since you two are in a relationship, was it easier or more difficult to play a couple on screen?

To be honest it doesn't make any difference who my costar is. In Citylights I was Deepak and Patralekha was Rakhi, her character.


How much did you help her with her performance?

I didn't need to help her. She is very intelligent and professional. She can create magic on her own without my help. There was Hansal Sir (director Hansal Mehta) to guide her.


After Shahid and Citylights your career has gone into a different league?

I have to admit these two films have changed my career. There was also Kai Po Che. I think these three films gave me a commercial credibility beyond recognition. I also began to see and like myself on the posters. Yeah, I've become a poster boy.


Would you consider Shahid a turning point in your career?

I think Dibakar Bannerjee's LSD, Hansal Mehta's Shahid and Abhishek Kapoor's Kai Po Che...these are three were decisive.


Would you say you had to struggle extensively to be noticed?

My first film LSD came to me without much struggle. And that was a lead. After that I sought interesting roles, not necessarily leads. I did Bejoy Nambiar's Shaitaan as a guest appearance. When we started Gangs Of Wassepur I was told it was the story of two characters played by Nawazuddin Siddiqui and me. Then I went on to do Ragini MMS. When I came back to Wasseypur it wasn't my story any more.


Why did that happen?

I don't know the reason for it. A lot of changes happen during scripting. It's only natural. But I'm glad I said yes to Wasseypur. It was because of this film that I got Shahid. The casting director of Wasseypur suggested my name to Hansal Mehta for Shahid.


Do you see Nawaz as your most immediate competitor?

I have immense respect for Nawaz. I think he is a brilliant actor. People compare me to different actors, like Nawaz, Irrfan and even Dilip Kumar. That's very flattering. I enjoy all the comparisons. But I don't want to compete with anyone except myself. To me the best compliment is when people tell me I've given a better performance in Citylights than in Shahid. I just want to get better with each performance.


I think it's insulting to call your presence in Shahid and Citylights a performance. There is no element of exhibitionism in your screen presence.

Ha, that's what I strive to do. I don't want to look like I am acting. I want to occupy the truth of a character as much as possible. I don't want to imbue my roles with any artifice.


You don't seem to be doing a Rajasthani accent in Citylights?

I studied the local lingo. This is how they speak. I tried to understand my character's sensibility.


Whom do you consider your role model?

If you're asking me about the one actor that I'm really inspired by, it's Daniel Day-Lewis. In India I like Irrfan, Manoj Bajpai, Aamir Khan, Dilip Kumar and Balraj Sahni.


Do you crave to be a star like Dilip Saab and Aamir?

I just crave to play good characters, parts that challenge me so that after playing the parts I get praised. Of course I want my films to earn money. I want my films to earn credibility and fame. Five years down the line I want people to say, 'If Rajkumar is in this film it has to be good.'


How do you regard the increased volume of recognition that you get from audiences?

I have to admit it has increased. That has a lot to do with Kai Po Che, Queen and the National award for Shahid. I accept the recognition humbly.


I believe you've decided not to do supporting roles?

Yes Queen and now Dolly Ki Doli would be the last of my supporting roles. I am consciously trying not to do smaller parts. I will only do leading roles now. But if someone offers me Satya I'd agree to play Bhiku Mhatre instead of the title role. Fortunately no one is offering me supporting roles.


Do you get time and space to be Rajkumar Rao?

Ha ha. The last two years I've been completely consumed by my characters in Shahid and Citylights. So yes, it's been a while since I met Rajkumar. But it's okay. I am not missing him. I am just coming out of my character in Citylights. And I'm missing him. It's like going on holiday with a friend, spending every waking hour with him and then not seeing him after the holiday ends.


Do you miss being with yourself?

Work is more important than my own space. I am happy I am getting the kind of roles I want. I think I will take time off for myself before I start shooting for my next film.


You've done so many serious films; do you want to do some hero-panti?

I'd love to bash up 20 people, dance and romance beautiful girls. I've no inhibitions about playing any character. But the script should make sense to me.


Hansal Mehta plans to do a bio-pic of Sadat Hassan Manto with you?

Yes, it is one of the three subjects that he wants to do with me. Hansal and I share a great rapport. We understand each other really well. On the sets we know one another's requirements. We don't need words to communicate .Our rapport has gone beyond the personal.


Okay Citylights or Shahid, which is your favourite?

Very tough to say. I give all of myself to all my characters. Even the scumbag I played in Ragini MMS. Both my characters in Shahid and Citylights are heroic. I am in Hindi cinema at just the right time. Five years ago I wouldn't have got a Shahid or Citylights. To me my character, the story and then the producer, these are the three aspects I look into before I accept an offer.


When are you marrying Patralekha?

No marriage for a long time. She has just started her career. And I am not ready for the institution of marriage. I respect the institution. But it's not for me. We are happy to be together. I consult her on all my roles.


Does she consult you, or is it ghar ki murgi daal baraabar?

We don't eat daal.
BOLLYWOOD NEWS
Catch us for latest Bollywood News, New Bollywood Movies update, Box office collection, New Movies Release , Bollywood News Hindi, Entertainment News, Bollywood News Today & upcoming movies 2020 and stay updated with latest hindi movies only on Bollywood Hungama.