Ali Abbas Zafar's Bharat, starring Salman Khan, Katrina Kaif, Disha Patani, Jackie Shroff and a host of other stars, promises to be a visual extravaganza, essaying the journey of a man, Bharat (Salman) from 1947 to 2010. Produced by Atul Agnihotri, Nikhil Namit and Bhushan Kumar, the production design is by Rajnish Hedao, music given by Julius Packiam, cinematography by Marcin Laskawiec and costume and styling by Alvira Agnihotri and Ashley Rebello. The film's highlight is the various eras with the story of Bharat's journey running through them all. Bharat is an official adaptation of the South Korean movie Ode to My Father (Bharat).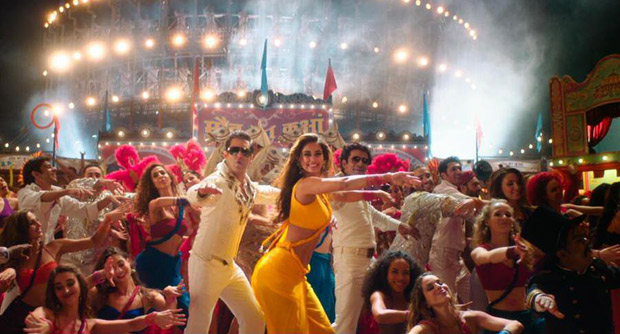 While the trailer of Bharat is already a huge hit, and promises to be a grand movie, the behind-the-scenes work on the movie is equally tremendous. The writing and pre-production of this larger-than-life reel story took one and a half years. The director tells us how he and his team, recreated the seven different eras from 1947-2010, the use of various languages and different colour palettes used in each of the eras and how the cast and crew worked on them. Ali Abbas Zafar takes us through his journey of creating a visual delight, weaved with immense research and an emotional story line.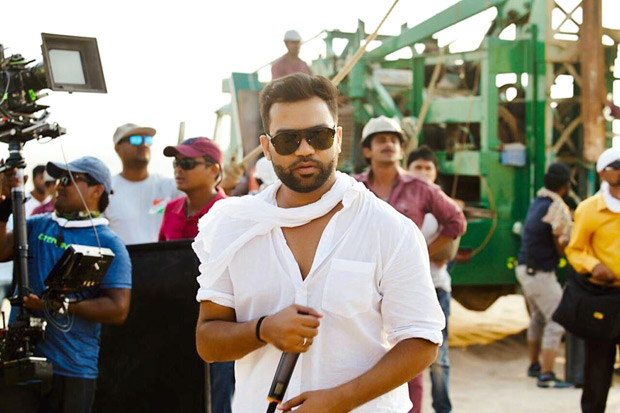 While seven decades have been shown in Bharat, the director says the most challenging era he had to recreate was the Partition. "We first shot at a small station near the border and then travelled into the interiors of Punjab to cast people who could look from that era and to shoot some of the scenes from the Partition. It was a very elaborate set. The artistes from Punjab had to be fully groomed so they started at 4 am and by 10 am they were ready with makeup, hair and costume and ready to shoot. That was why we shot in Punjab as they needed to look from that geographical setup. It was very difficult but it's the soul of the film as it begins from there and I am very happy with the way it has shaped out."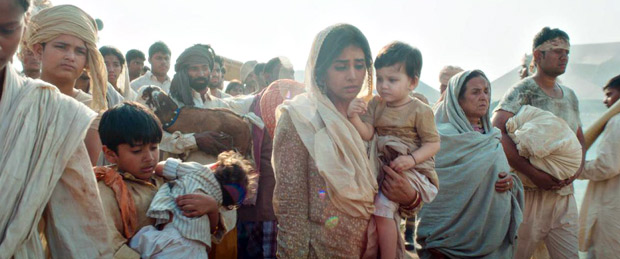 The research was another tough part. Ali says, "The most important thing when you direct a movie that is spanning almost 70 years is the research that you do in the film. And Bharat is not a period drama but is based on contemporary history as it starts from 1947. The movie stems from the research material that was done over a year, from 1947-2010 and how the country evolved in those 70 years. Each department – from art, costume, music, production (including assistant directors), dialogue writing, specifically researched and contributed to what we were trying to recreate and set the look of the film. The research work came from all the documentation that was being done from libraries and museums to figure out how the Partition looked like. Obviously, because a lot of things which do not exist today we had to recreate it on set – the migration, Partition, the refugee camps, to how Delhi would look in 1947 and 2010."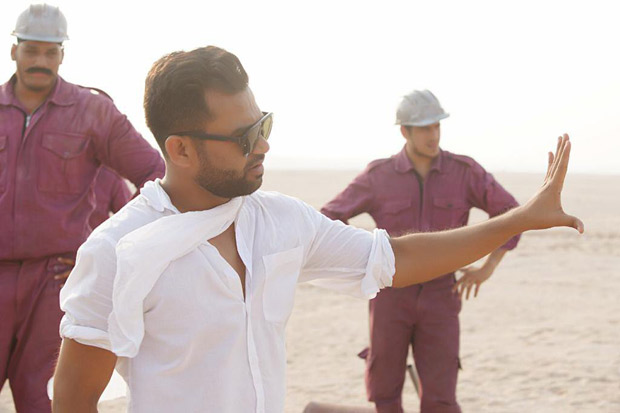 Interestingly, linguistically also, the eras will be different. "When you watch the movie, you will realise how the language also evolves over a period of time. The 1940s will have a mix of Hindi and Urdu words of that time, then in the 60s it has the hang of Hindustani language, whereas in 2000 you will see a lot of mix of English and usage of contemporary words which never existed in those times."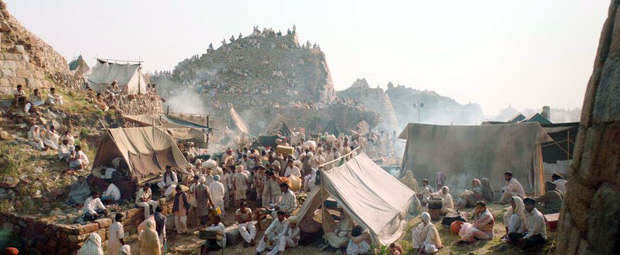 And Ali took help from his father KH Zaidi on that. "My dad was around at the same time, so I bounced off a lot of ideas from him. In my house we are very clear that we focus on the language that is spoken so the idea was to use the words that are still contemporary but were there back in time and yet, everyone understands them. A lot of research also came through from the films of 1960s and 70s like Andaaz, Sangam, Deewar, a lot of cinema of that time to see what language they were using then - pick up that tonality yet make it easy to understand for contemporary audiences."
While shifting from one era to another was a challenge, Ali admits, but made easier by the fact that everything was planned from earlier. "Today what is more important than your schedule is your pre-production. You create dockets of every era so you are very clear that when you are shooting you are only shooting that era, and carrying the storyboard of what is required of 1947, on the sets. Actually, when you shoot a film set in one time period, you only have one script and you are making one film but in Bharat, because you are traveling seven decades it was like making seven different films and every era was different – a certain palette, a certain shooting style, a certain costume style, a certain language, so we created those kinds of dockets so there was no confusion."
He adds that is how all the actors were given the script. "We would tell them that this scene is set in 1970s or this scene in 1980s… so specifically and the kind of language and body language belonged to that era only. Every era was broken down into time frames, we then we specifically worked on those time frames and stuck to that till it was completed, and then shift into the next era. It was a very conscious decision that we would never jump while shooting. I spoke to my AD team and told them let's not confuse ourselves, our actors or technical team."
Each era in Bharat will be shown having different looks particular of that time. "Every era has a certain look which is closer to the tone of that time frame, like the Partition is very close to a B/W frame and beiges and whites as it is real documented footage from the Partition. We have stuck to the reality as closest as we could. The 60s and 70s turns into an Eastman colour zone and when you come into 80s and 90s you will see much brighter colours. There is no element of fantasy in Bharat. It's larger-than-life yet grounded, real and yet contemporary and mainstream for today's audience. And because it's real it requires even more spend to make it look so – like you have to get those newspapers made, photographic references, vintage cars and costumes etc. Detailing was very important and minutely followed. Because it's a movie obviously we take a little creative leave to create your own style but majorly when you see what they are wearing is very specific to the time frame."
Ali explains why it took one-and-a-half years to complete writing the movie and complete pre-production. "We made a decision of making Bharat after Sultan, so I was writing Tiger and simultaneously everything into my research work for Bharat. The writing and research for Bharat took one-and-half years before we went on to make the movie. There was no break for me between Tiger Zinda Hai and Bharat as we were bound by Salman's dates. My research work happened while writing the script, for example all the professions that Salman was in had to be of that time… So those little touches came into the script. After my script was complete, each department spent their own time doing their research and come alone and meet me. Finally, we had collective meetings where we all sat all together so we could be on the same page."
Also Read: Bharat – Disha Patani broke her knee before shooting with Salman Khan for 'Slow Motion' and the actress REVEALS all the details!
BOLLYWOOD NEWS
Catch us for latest Bollywood News, New Bollywood Movies update, Box office collection, New Movies Release , Bollywood News Hindi, Entertainment News, Bollywood News Today & upcoming movies 2020 and stay updated with latest hindi movies only on Bollywood Hungama.