Kangana Ranaut's Dhaakad has ended its run at the box office with disastrous collections across the country. It failed to even earn Rs. 3 crores in its lifetime, thereby proving to be one of the biggest disasters of Indian cinema. It was made on a budget of Rs. 70 crores in addition to print and publicity according to our sources and the recovery from the theatrical revenue is less than even 10% percent of its promotional costs.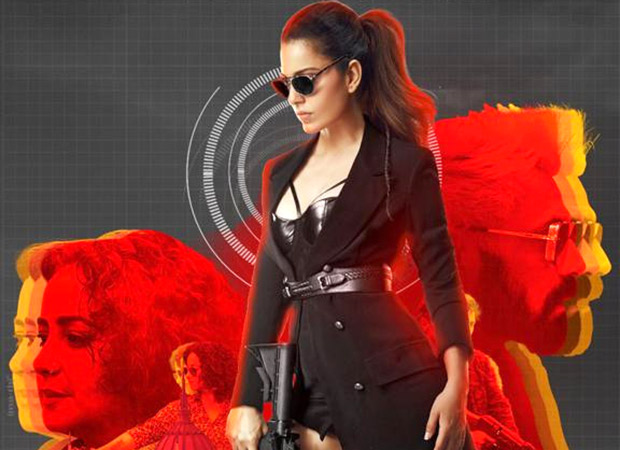 An estimated budget of Dhaakad is around Rs. 85 crores, of which the producers have got less than Rs. 2 crores as distributor share from the theatrical version (India). In overconfidence, the satellite and digital rights were left unsold and thanks to that, there is a big knife riding on their throat about minimizing the losses.
The producers will have to face the brunt by selling satellite and digital rights at a scrap value, to merely show some revenue on the books. With such theatrical results, the satellite and digital revenue put together for Dhaakad would be less than Rs. 5 crores.
All in all, the producers will suffer a loss of minimum Rs. 78 crores on Dhaakad and this would end up being one of the biggest mega disasters of all time.
Economics of Dhaakad
Cost Of Production - 70 Cr.
Cost Of Prints and Publicity (P&A) - 15 Cr.
TOTAL COST - 85 Cr.
India Theatrical Box Office - 2.58 Cr.
Distributor's share (A) - 1.16 Cr.
Overseas Theatrical  Box Office – 0.70 Cr.
Distributor's share (B) - 0.32 Cr.
Satellite, Digital Streaming Rights & Music Rights (C) - 5 Cr. (Estimated)
TOTAL RECOVERIES (A+B+C) – 6.48 Cr.
LOSS - 78.52 Cr.
RETURN ON INVESTMENT (ROI) - 92.38%
Disclaimer:
The Box Office figures are compiled from various sources and our own research. The figures can be approximate and Bollywood Hungama does not make any claims about the authenticity of the data. However, they are adequately indicative of the box-office performance of the film(s).