A few days ago, Bollywood Hungama had reported that the collections of Radhe – Your Most Wanted Bhai in the sixth weekend were a paltry Rs. 3,561. It led to a lot of ridicule for the film. Many expected the collections on the weekdays to be even more disastrous and that the film's end would end on Thursday, July 15.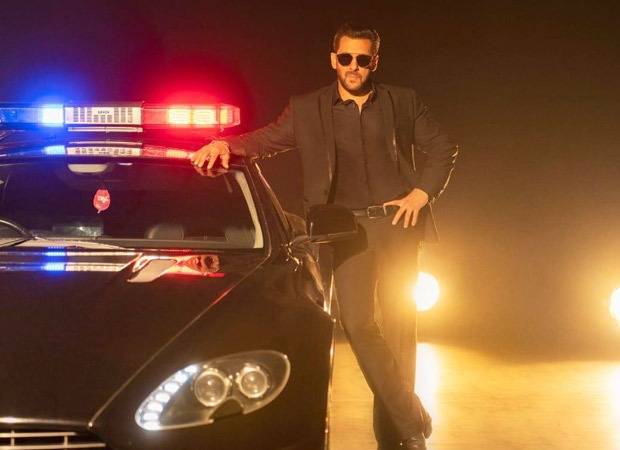 However, in a sudden turn of events, the sixth week turned out to be the best week for the Salman Khan starrer since its release in cinemas in India on May 13. On Tuesday, July 13, it got a release in Raj Mandir, the iconic single screen in Rajasthan's capital city, Jaipur. And viewers went in hordes to watch the action entertainer here.
Meanwhile, the collections in Amber Cinema in Jamnagar were poor and the management has discontinued playing the film from Friday, July 16. The earnings are not encouraging in The Friday Cinema multiplex in Surat either but the film has been retained here with the hopes that the footfalls would improve during the Bakri Eid holiday that falls on Wednesday, July 21.
A trade expert told Bollywood Hungama, "Radhe – Your Most Wanted Bhai collected around Rs. 1,232 on Monday, Rs. 25,216 on Tuesday, Rs. 25,321 on Wednesday and Rs. 31,972 on Thursday. These are approximate figures." The collections of Radhe – Your Most Wanted Bhai now stand at Rs. 2,68,691 out of which Rs. 87,302 were earned in the previous week. It also turned out to be the best performing week for Radhe – Your Most Wanted Bhai. The previous best was Week 1 when the film had collected Rs. 63,248 from 3 cinemas in Tripura.
An industry insider says, "Raj Mandir is a one-of-its-kind theatre. Viewers love watching films here for the unique experience that it offers. It's a massive cinema hall having a seating capacity of nearly 1100. If you compare the collections of Radhe – Your Most Wanted Bhai to pre-Covid era days, then it's poor. But let's not forget that Radhe – Your Most Wanted Bhai's sixth week is going on. It has been trolled like anything and is easily available on the internet. Yet, to see 150 to 200 people spending around Rs. 110 or Rs 150 or even Rs. 300 per ticket in these Covid times at Raj Mandir to see the film speaks volumes. It also makes it clear that it needs to be released at the correct theatre and then it can do well."
Radhe – Your Most Wanted Bhai entered the 7th week yesterday and now it has also got a release in Uttar Pradesh towns like Kanpur, Varanasi, Aligarh etc. On the weekdays, it is also expected to be released in Lucknow and other centres, to take advantage of the Bakri Eid celebrations. In other words, Radhe – Your Most Wanted Bhai currently has the maximum shows in a day since its release and hence, the 7th week collections are sure to be more than the collections of any other week.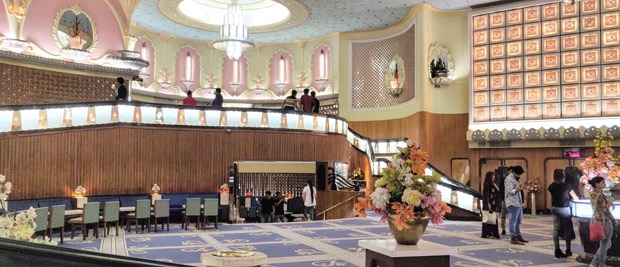 Radhe India box office summary at a glance
Week 1 (released in Agartala and Dharmanagar in Tripura)
Day 1 [13 May] – Rs. 10,432
Day 2 [14 May] – Rs. 22,518
Day 3 [15 May] - Rs. 13,485
Day 4 [16 May] - Rs. 13,485
Day 5 [17 May] - Rs. 1,155
Day 6 [18 May] – Rs. 1,155
Day 7 [19 May] - Rs. 509
Day 8 [20 May] - Rs. 509
Total – Rs. 63,248
Week 2 (released in Malegaon and Aurangabad in Maharashtra)
Day 9 [11 June] – Rs. 6,018
Day 10 [12 June] - Rs. 5,445
Day 11 [13 June] - Rs. 6,229
Day 12 [14 June] – Rs. 4,460
Day 13 [15 June] - Rs. 2,986
Day 14 [16 June] - Rs. 2,602
Day 15 [17 June] - Rs. 2,403
Total – Rs. 30,143
Week 3 (retained in Aurangabad in Maharashtra)
Day 16 [18 June] - Rs. 2,203
Day 17 [19 June] - Rs. 2,754
Day 18 [20 June] - Rs. 6,059
Day 19 [21 June] - Rs. 1,653
Day 20 [22 June] - Rs. 3,856
Day 21 [23 June] - Rs. 2,424
Day 22 [24 June] - Rs. 2,864
Total – Rs. 21,813
Week 4 (ran in Aurangabad in Maharashtra till the weekend; released in Gujarat from Sunday onwards)
Day 23 [25 June] - Rs. 2,864
Day 24 [26 June] - Rs. 881
Day 25 [27 June] - Rs. 10,471
Day 26 [28 June] - Rs. 7,626
Day 27 [29 June] - Rs. 5,018
Day 28 [30 June] - Rs. 4,706
Day 29 [1 July] - Rs. 5,950
Total – Rs. 37,516
Week 5 (retained in Gujarat)
Day 30 [2 July] - Rs. 3,732
Day 31 [3 July] - Rs. 2,219
Day 32 [4 July] - Rs. 12,219
Day 33 [5 July] - Rs. 4,263
Day 34 [6 July] - Rs. 1,598
Day 35 [7 July] - Rs. 2,022
Day 36 [8 July] - Rs. 2,616
Total – Rs. 28,669
Week 6 (retained in Gujarat; released in Rajasthan from Tuesday)
Day 37 [9 July] - Rs. 1,258
Day 38 [10 July] - Rs. 1,374
Day 39 [11 July] - Rs. 929
Day 40 [12 July] - Rs. 1,232
Day 41 [13 July] - Rs. 25,216
Day 42 [14 July] - Rs. 25,321
Day 43 [15 July] - Rs. 31,972
Total – Rs. 87,302
GRAND TOTAL (till date) – Rs. 2,68,691