The Shah Rukh Khan starrer Pathaan has been doing brisk business since its release on January 25. Directed by Siddharth Anand the film which also stars Deepika Padukone, and John Abraham received positive reviews from both critics and audiences alike. This positive response coupled with the hype & anticipation for the film and the 5,500 screen wide release pattern has ensured that the business of Pathaan take off on a flying note. In fact, after taking a fabulous start, the business of Pathaan continued to see exponential growth over its opening weekend and first week. Now, on its second weekend running, Pathaan has continued to dominate the box office.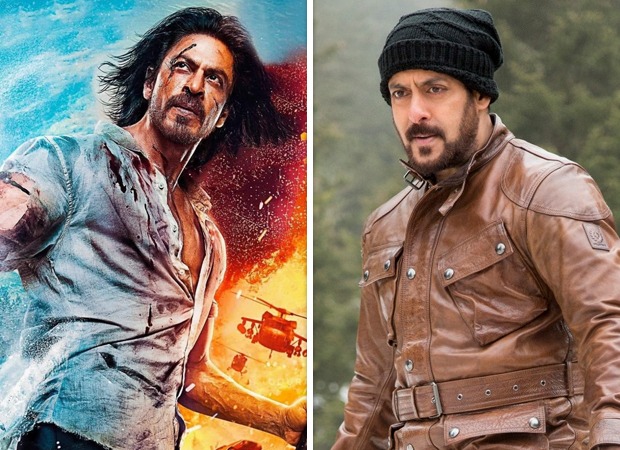 In this box office report, we look at the territory wise breakup of Pathaan. Not surprisingly, Pathaan which saw over 20,000 shows a day in the Mumbai circuit alone has managed to draw in a staggering Rs. 111.56 cr. With this, Pathaan has managed to cross the Rs. 100 cr. mark in the Mumbai circuit alone. Following the Mumbai circuit, the Shah Rukh Khan starrer Pathaan has managed to fare well in other domestic territories like Delhi-UP, East Punjab, Central Punjab (CP), and Central India (CI) as well, collecting Rs. 67.26 cr, Rs. 34.37 cr, Rs. 16.44 cr and Rs. 13.15 cr. respectively. If that was not enough, Pathaan has also managed to fare well in mass dominated circuits like Rajasthan, Nizam-AP, Mysore, and West Bengal, managing to draw in Rs. 21.33 cr, Rs. 20.69 cr, Rs. 21.58 cr. and Rs. 18.68 cr. respectively. Besides these territories, other locations like Bihar & Jharkhand that saw the film rake in Rs. 8.73 cr, Assam which collected Rs. 3.30 cr, Orissa which collected Rs. 4.10 cr, and Tamil Nadu & Kerala which collected Rs. 9.81 cr.
Currently, Pathaan continues to dominate the box office, in fact, trade estimates state that the business of the film will certainly see a spike in collections on its second weekend running. As on now, based on trend Pathaan is looks set to emerge as one of the highest grossers in the industry till date.