The Abhishek Varman directed film Kalank released last week on Wednesday. However despite featuring an all-star cast of Varun Dhawan, Alia Bhatt, Sanjay Dutt, Madhuri Dixit, Sonakshi Sinha and Aditya Roy Kapur coupled with an extended five day weekend and a massive 4000 screen count Kalank severely under performed at the box office.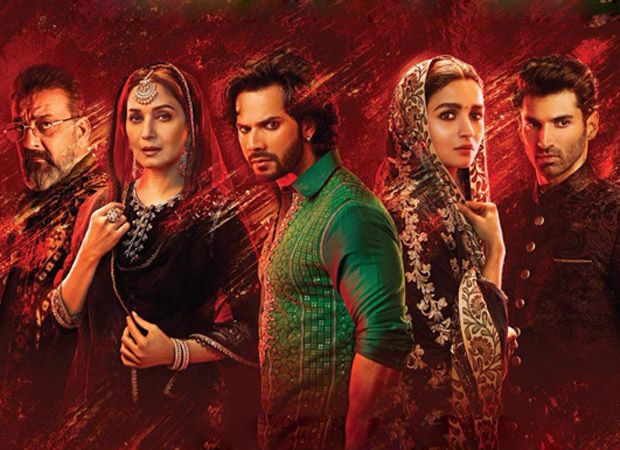 In this box office analysis we take a look at the economics of Kalank to understand the film's profitability for its makers. Not surprisingly, Kalank that boasted of lavish visuals was made on a grand scale with the total budget of Rs. 150 cr [Cost of Production Rs. 130 cr + Print & Advertising Rs, 20 cr]. However, despite the hype surrounding the film, Kalank managed to draw in Rs. 78.98 cr at the India box office of which Rs. 35.54 cr is what the makers earned. This box office earning coupled with Rs. 21.06 cr coming in from the overseas markets as distributors share and Rs. 90 cr coming from the sale of the film's Satellite, Music and Digital rights the makers of Kalank earned a total of Rs. 146.60 cr.
This earning of Rs. 146.60 cr which juxtaposed with the initial investment of Rs. 150 cr has let the makers of Kalank down. In fact, due to Kalank's underperformance the makers of the film have lost Rs. 3.40 cr, with a -2.27% negative Return on Investment (RoI).
Economics of Kalank
Cost Of Production (A) - 130 Cr.
Cost Of Prints/Marketing (P&A) (B) - 20 Cr.
TOTAL COST (A+B)- 150 Cr.
India Theatrical Box Office - 78.98
Distributor's share (A) - 35.54 Cr.
Overseas Theatrical  Box Office – 46.79 Cr.
Distributor's share (B) - 21.06 Cr.
Satellite Rights, Music and Digital ( C) - 90 Cr.
TOTAL RECOVERIES (A+B+C) – 146.60 Cr.
PROFIT - -3.40 Cr.
RETURN ON INVESTMENT (ROI) - -2.27%
Disclaimer:
The Box Office figures are compiled from various sources and our own research. The figures can be approximate and Bollywood Hungama does not make any claims about the authenticity of the data. However, they are adequately indicative of the box-office performance of the film(s).