The much talked about and keenly anticipated third instalment in the Avengers franchise hit screens worldwide yesterday. Titled Avengers: Infinity War the film which has been 10 years in the making opened advance booking in India five days before its release. In fact, reports state that Avengers; Infinity War enjoyed a massive spate of advance booking across the board with certain location even displaying sold out signs.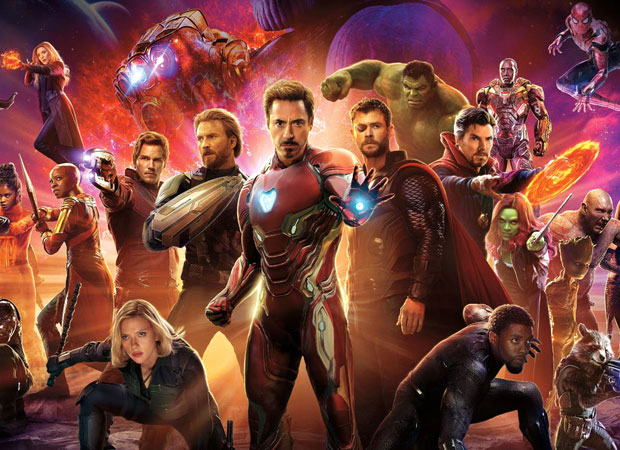 In this box office report we take a look at the opening day collections of Avengers: Infinity War while comparing the same to previous Hollywood releases in India. Collecting Rs. 31.3 cr on its opening day Avengers: Infinity War has managed to become the highest opening day Hollywood grosser in India. In fact, the business of the film has managed to surpass previous big ticket Hollywood summer blockbuster releases like Fast & Furious 7 that collected Rs. 12 cr, Avengers: Age of Ultron that collected Rs. 10.98 cr, The Jungle Book that collected Rs. 10.09 cr, Captain America: Civil War that collected Rs. 8.53 cr, Spectre that collected Rs. 8.4 cr, Mission Impossible - Rogue Nation that collected Rs. 8 cr, Fast & Furious 8 that collected Rs. 6.29 cr, Black Panther that collected Rs. 5.60 cr, The Conjuring 2 that collected Rs. 5.25 cr, and Justice League that collected Rs. 5.25 cr.
But if that wasn't all, given the positive reviews the film has been receiving globally, and the fact that the Marvel franchise has garnered a massive fan following Avengers: Infinity War might just emerge as the highest grossing film. In the Indian market, with no competition from previous releases Avengers: Infinity War that enjoys a solo release with a somewhat extended weekend is likely to become the highest grossing film of 2018.
Movie Name – Opening Day collections
Avengers: Infinity War - Rs. 31.3 cr
Fast & Furious 7 - Rs. 12 cr
Avengers: Age of Ultron - Rs. 10.98 cr
The Jungle Book - Rs. 10.09 cr
Captain America: Civil War - Rs. 8.53 cr
Spectre - Rs. 8.4 cr
Mission Impossible: Rogue Nation - Rs. 8 cr
Fast & Furious 8 - Rs. 6.29 cr
Black Panther - Rs. 5.60 cr
The Conjuring 2 - Rs. 5.25 cr
Justice League - Rs. 5.25 cr