The manner in which Avengers: Infinity War is performing at the Box Office, it is no more about just the opening day, opening weekend or opening week record. The playground here is that of the biggest lifetime ever and this is where the collections of The Jungle Book are getting threatened. That animation film from Hollywood had enjoyed a lifetime number of Rs. 187.40 crore exactly a couple of years back (the film had released on April 4, 2016) and the kick-start that Avengers: Infinity War has taken, a really big haul is pretty much on the cards.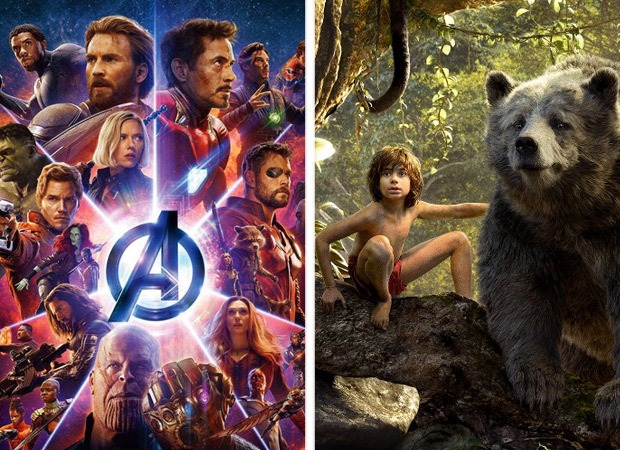 Let's first start with how the film has fared in comparison with second in the Avengers franchise, Avengers: Age of Ultron. That film had taken a start of Rs. 10.25 crore on its first day and then accumulated Rs. 35.75 crore over the weekend. Now Avengers: Infinity War has managed quite close to this weekend number on the first day itself. Eventually that film had folded up at Rs. 80 crore whereas the latest instalment would be well past that mark by Sunday evening itself.
This would bring the film in comparison with Hollywood biggies like Fast and Furious 7 [Rs. 108 crore] and Jurassic World [Rs. 105 crore]. Even these numbers would be surpassed by Avengers: Inifinity War by Monday. From here, the game will change as there is no other Hollywood film after that till The Jungle Book. It would be a huge feat indeed for the superhero film to go past the Mowgli tale but that pretty much appears to be the case as of now at the least.
2018 has been turning out to be great for all big movies and now all of a sudden a Hollywood film has come and captured audience imagination as well. Great news indeed for entertainment lovers!
Note: All collections as per production and distribution sources