After much wait and immense anticipation this Friday we finally see the release of the final film in the Marvel Cinematic Universe with Avengers: Endgame releasing. While the film itself has been one of the most anticipated releases of recent times, audience across the globe have been eagerly awaiting the release of this final chapter in a saga that spanned 22 films in total. In the run up to its India release, Avengers: Endgame has been making headlines with its advance bookings and the tremendous fan following it has garnered, it isn't a long shot to say that Avengers: Endgame will be one of the highest opening day grossers in India till date surpassing Baahubali 2 – The Conclusion with a good chance to out beat Aamir Khan's Thugs Of Hindostan as well.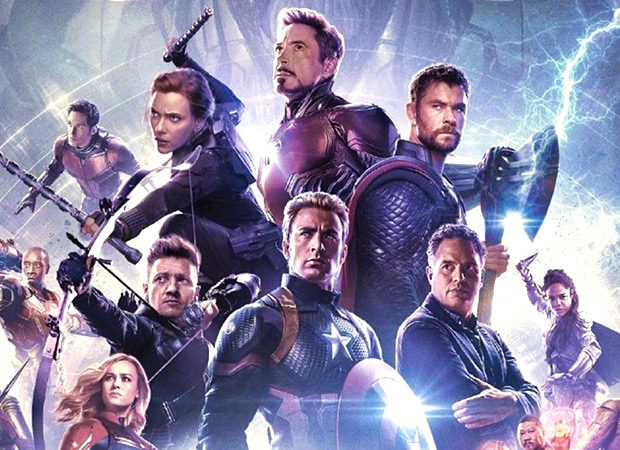 Releasing across 2500 screens in English, Hindi, Tamil and Telugu, Avengers: Endgame is expected to open on a thunderous note. In fact, trade opines that the film could easily draw in Rs. 40+ cr on Day 1, with certain estimates even stating that the film could well cross the Rs. 50 cr mark. Interestingly, the Aamir Khan starrer Thugs of Hindostan had raked in Rs. 52.25 cr and Baahubali 2 – The Conclusion had collected Rs. 40.5 cr. Now given the fact that circuits like Mumbai and Gujarat feature shows in certain locations all night long, especially after the bill permitting theatres to be open 24 hours a day, it is more than likely that Avengers: Endgame will cross Rs. 40 cr.
Besides the hype surrounding the film, Avengers: Endgame enjoys a massive fan following that has developed over the past 10 years and 22 films. With advance bookings showing a highly positive trend and no other release old or new acting as competition, Avengers: Endgame is set to enjoy an unopposed run. If that wasn't all, the film also enjoys a wide berth with the next big ticket release slated to hit screens only on May 10, thus giving the film a two week clear run at the box office.
All in all, Avengers: Endgame might just turn out to be that box office benchmark that sets new records in India.