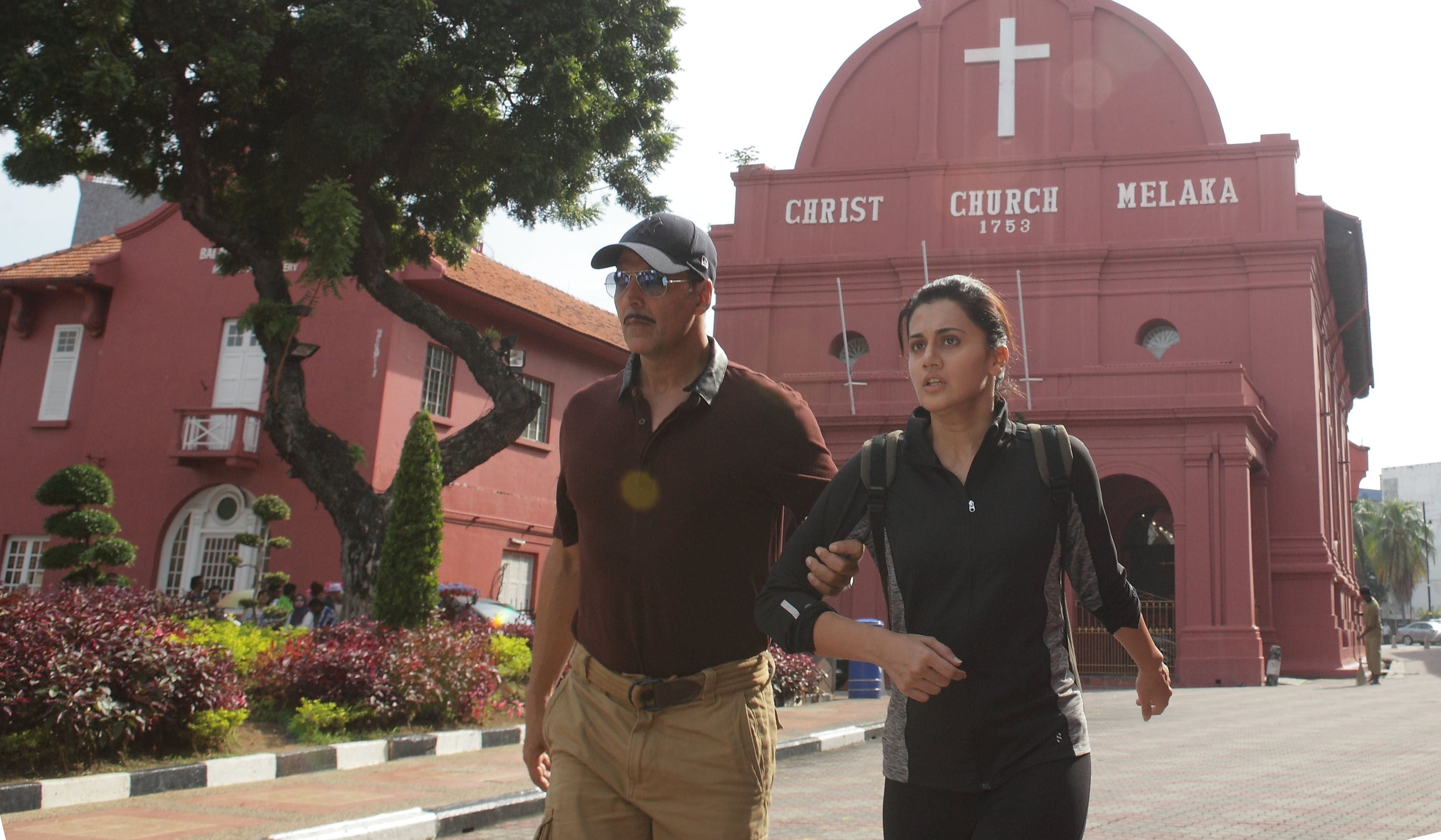 Naam Shabana has taken a better than expected opening at the Box Office. The film seemed like headed for a Rs. 4 crore Day One since heroine driven action dramas have traditionally worked with a restricted set of audiences. The biggest amongst these has been Jai Gangaajal and that featured Priyanka Chopra as the central protagonist. Hence, Taapsee Pannu - who has recently begun to make mark in the Hindi film industry - had a task in hand to make an early impression with her Naam Shabana.
This has happened to a fair degree though, what with the Neeraj Pandey production taking a start of Rs. 5.12 crore. When compared to collections of some of the recent heroine driven action dramas, this is how Naam Shabana stands:
Jai Gangaajal (Priyanka Chopra) - Rs. 5.5 crore
Akira (Sonakshi Sinha) - Rs. 5.15 crore
Naam Shabana (Taapsee Pannu) - Rs. 5.12 crore
Neerja (Sonam Kapoor) - Rs. 4.7 crore
Pink (Taapsee Pannu) - Rs. 4.32 crore
Kahaani 2 (Vidya Balan) - Rs. 4.25 crore
Mardaani (Rani Mukherji) - Rs. 3.46 crore
NH10 (Anushka Sharma) - Rs. 3.35 crore
What has to be noted is that majority of these films feature leading ladies who have been around for quite some time. However, Taapsee Pannu has two films in there. That said, she has also been supported by Amitabh Bachchan [Pink] and Akshay Kumar [Naam Shabana] in these films, which does give her an advantage of sorts.
Nonetheless, what needs to be seen though is how does the film grow over the weekend now. The film has seen reviews ranging from average to above average to good, which means the real test would eventually be audience word of mouth. It has an advantage of an open week ahead (with Phillauri staying low and Badrinath Ki Dulhania coming to the close of its run). Naam Shabana has all going for it from the release and placement perspective and it would now be the content by director Shivam Nair that would do the final talking.