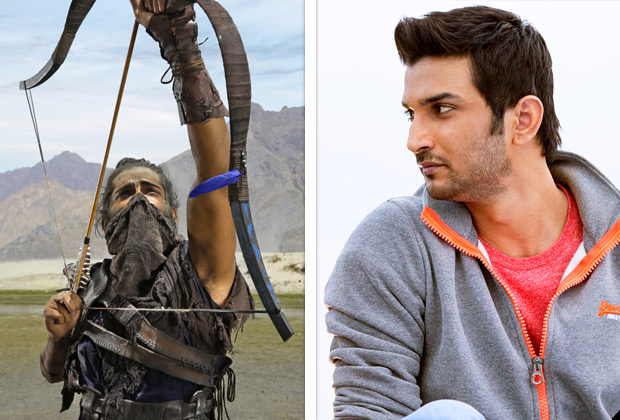 Mirzya has turned out to be a disaster at the Box Office. In fact, it is the biggest disappointment for a high profile all-newcomer show ever since one can remember. It isn't the case of a film being rejected; it is that of a film being ignored. Now, ask any newcomer and this is what hurts the most when they don't even get an opportunity to reach out to the audience. For Harshvardhan Kapoor and Saiyami Kher, it must be most disappointing that hardly anyone has seen them on screen and critiqued their performance, whether positively or constructively.
That said, critics who have watched the film, have more or less acknowledged that both the youngsters are here to stay. Are there rough edges? Yes. But then, that is expected when you are in your first film. The fact that they have managed to be noticeable in many scenes reflect well that, in films to come, they would do better than Rs. 6.50 crore that they have managed in their opening weekend.
As for M.S. Dhoni - The Untold Story, the film is gaining the most now due to competition that turned out to be nothing after all. With Rs. 15.17 crore more coming in the second weekend and the overall collections reading as Rs. 109.30 crore, the film would now continue to chug along till 27th October. The film has 17 more days to keep minting moolah as there is no new notable releasing in time period to come. The Neeraj Pandey film has been fortunate to get the best platform available to emerge as a superhit now and all it has to do is retain its momentum.