It was yet another bountiful weekend for the distributors and the exhibitors as over Rs. 90 crores came between the two biggies that are currently in the running. While Doctor Strange in the Multiverse of Madness is in its first week, KGF: Chapter 2 [Hindi] is going great guns even in the fourth week. As a result, at majority of screens where the two films were playing, the occupancy was quite good, as a result of which the ones in the movie showcasing business benefitted a lot.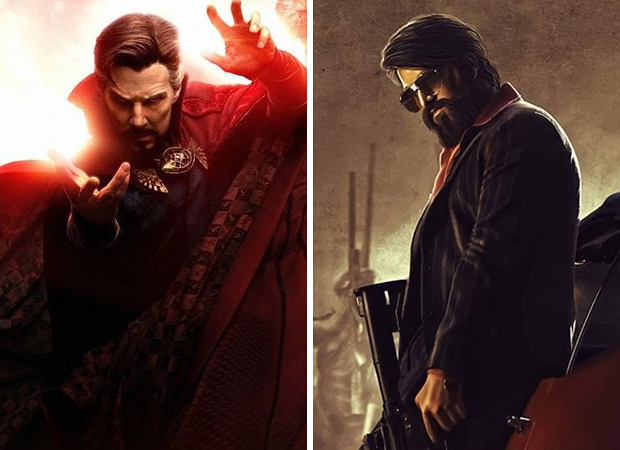 Let's talk about Doctor Strange in the Multiverse of Madness first. The film had an excellent opening weekend of Rs. 79.50 crores as Rs. 25.40 crores more came on Sunday. The collections are still a little lower than the opening day of Rs. 27.50 crores but then that's not something to worry about since the film has stayed on to be exemplary. In fact it now holds the record for being the 4th biggest Hollywood weekend opener (first three days) of all times in India after Avengers: End Game [Rs. 157.20 crores] and Avengers: Infinity War [Rs. 94.30 crores] and Spider-Man: No Way Home [Rs. 79.14 crores].
On the other hand KGF: Chapter 2 [Hindi] too had another exciting weekend of Rs. 14.85 crores with Sunday contributing quite well again with Rs. 6.25 crores coming in. The film is enjoying its own journey at theatres as those who like their regular 'masala' entertainment are continuing to step in, as was the case with Pushpa [Hindi] and RRR [Hindi] too. Both these films went far ahead of just the opening numbers as they consolidated their positioning. That is exactly what has led to KGF: Chapter 2 [Hindi] currently standing at Rs. 412.80 crores and bringing on moolah.
Note: All collections as per production and distribution sources