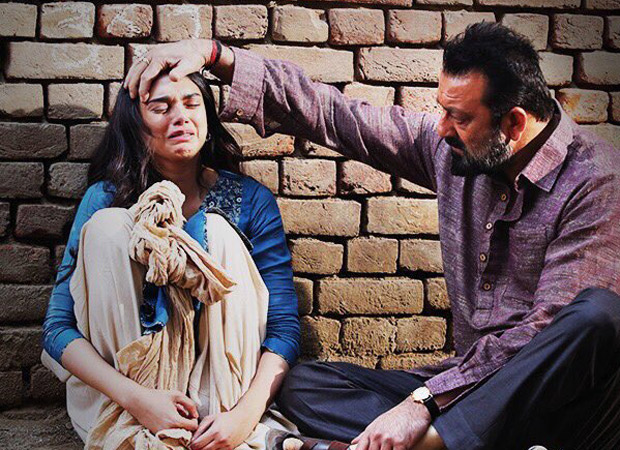 Even though Bhoomi wasn't carrying much buzz around it before release, one expected it to take at least some sort of opening. It was expected that even in a fair case scenario, a Rs. 3-4 crore opening day was on the cards. Unfortunately though even that didn't happen as the film took a poor start with Rs. 2.25 crore coming on Friday.
As a matter of fact the film has taken an even lesser opening than Mom which had the same theme (of a parent taking revenge for the daughter's assault) and managed a start of Rs. 2.90 crore. The Sridevi starrer also saw better word of mouth and eventually ended up collecting Rs. 37.25 crore. In case of Sanjay Dutt's Bhoomi, it is a rough road ahead since from a start of Rs. 2.25 crore, it is quite tough to gain further ground.
These numbers are on the same lines as Sarkar 3 [Rs. 2.10 crore] and last week's Lucknow Central [Rs. 2.04 crore], hence turning out to be quite disappointing. Sanjay Dutt of course deserved better and it is disheartening that his comeback affair has just not seen traction amongst the audience. Unless there is a miracle today when the collections double up at the least, it would be a bleak scenario for Bhoomi.