It was back in June 2019 that Bhool Bhulaiyaa 2 was announced with Kartik Aaryan. When that happened, many wondered how he would do justice to the sequel of a much popular film. After all, this was always going to be a huge responsibility. Three years down the line, it's not just the responsibility towards the film which was to be fulfilled. The stage had got much bigger since this time around the promise was made to the industry as a whole in order to bring it out of the doldrums. Who knew that a regular sequel will shape up as an event film.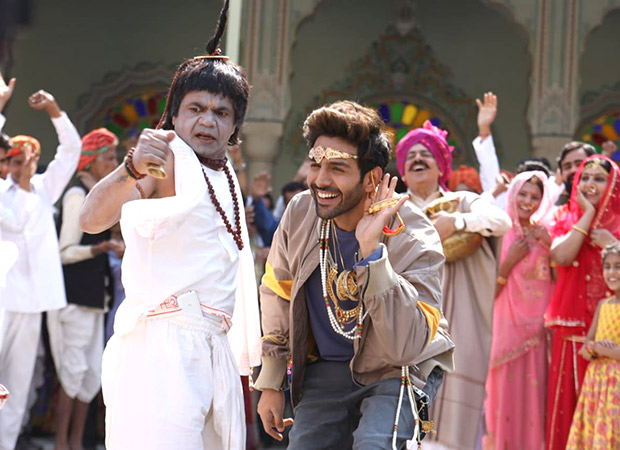 Kartik Aaryan took this upon himself as a challenge and promised to deliver big, and deliver strong. He went on to deliver his promise as well, what with the horror comedy taking a very good opening of Rs. 14.11 crores. Leave aside the fact that these are post-pandemic numbers, even during pre-pandemic these would have been very impressive numbers. It's a non-holiday release, the ticket prices ever since one can remember, there is negativity about the Hindi film industry (actually amongst those who anyways don't matter), still the film has worked.
The start has been taken by the Anees Bazmee directed film and now it's all about consolidation from this point on. The next big target would be score a half century over the weekend, and that would indeed be a big deal. Rs. 50 crores would have a very good ring to it because from there it would be all about consolidation over rest of the weekdays. The film, with Kiara Advani and Tabu as the leading ladies, is a good success already and it has to be seen how much bigger does it get from this point on.
Meanwhile, Kangana Ranaut, Arjun Rampal and Divya Dutta came up with a good act in Dhaakad but that wasn't enough to bring in audiences. The film has defied predictions and taken a shockingly low start of Rs. 0.65 crores*. From here, it would need a miraculous turnaround to achieve anything worthwhile at the box office. Disappointing, since the film was promoted quite well and should have fetched better footfalls on the opening day.
*Estimates. Final numbers awaited
Note: All collections as per production and distribution sources