Vishwaroopam 2 undoubtedly is a franchise close to Kamal Haasan's heart! Well, Kamal Haasan has always strived to take it ahead and the sequel, Vishwaroop II is all set to release this week in varied languages. Before it hit the silver screen, we got a sneak peek into the making video of this spy thriller that features Kamal as the director as well as the protagonist of the film.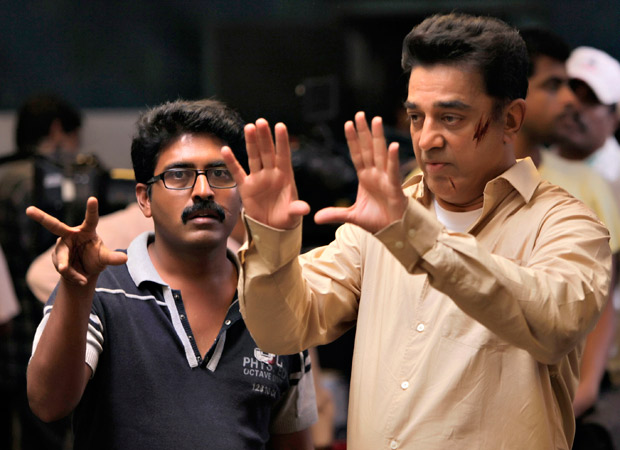 When the trailer of Vishwaroop aka Vishwaroopam 2 released, it was quite obvious that the film features many action sequences. A glimpse of these adrenaline pumping stunts can be seen in the video that released recently. With a couple of days left for release, Kamal Haasan decided to give a sneak peek into the making of his ambitious sequel to Vishwaroopam.
Considering its genre and Kamal's role as a spy, it doesn't come as a surprise that the film is quite heavy on the action. But the video will undoubtedly leave you stunned. The one minute clip may not have any actors or makers talking about the film but it definitely includes a series of stunts and it also shows how the entire sequence was shot! Here's the glimpse of the making video:
Speaking on the kind of stunts he had to do for
Vishwaroop II
, Kamal Haasan maintained in reports that despite all the hard work, he enjoyed doing them. Of course, he did add that he paid a heavy price for taking those risks which included hurting bones, injuries and suffering some pain in the process. But it is the appreciation that made him the happiest. He also believes that having these adventures is a part and parcel of his life.
Also starring Pooja Kumar, Andrea Jeremiah, Shekhar Kapur, Waheeda Rehman, and Rahul Bose in key roles, Vishwaroopam 2 is expected to release on August 10. It will be releasing in three languages, namely, Hindi Tamil and Telugu.
BOLLYWOOD NEWS