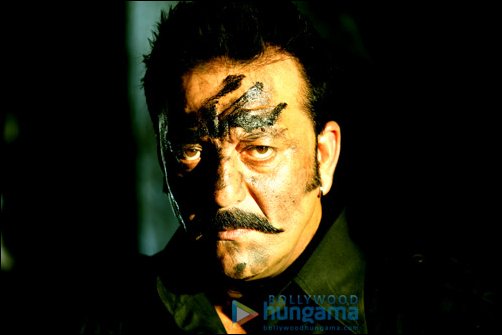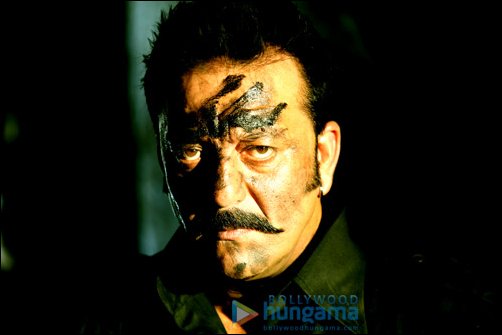 Fans of the Deadly Dutt are in store for a special treat this year as the superstar continues to showcase some of the most
diverse roles in 2012. After winning acclaim for his menacing Kaancha Cheena in Agneepath, Sanjay Dutt is all set with yet another exciting
persona for Shree Ashtavinayak's next directed by Soham Shah.
News is that Sanjay Dutt will portray a 1970's Gujarat based Robin Hood don, a lean and mean character unlike any seen onscreen till date. The first
shooting schedule is now underway in Jaipur, Rajasthan where a huge set has been put up for the mammoth big-budget venture. We hear that the team
has left no stone unturned to create spectacular action sequences to create a huge set marking Dutt's entry in the film.
A massive coal mine with tunnels, chimneys and trains tracks have been erected to match the ambience and power of 1970's Gujarat and director
Soham Shah says he could see nobody else but Sanjay Dutt in this role.
"The character has a lot of power, and I wish to portray Sanjay Dutt in lines of his esteemed father Mr. Sunil Dutt saab, in a very earthy and 'Mitti Se
Juda Hua character'. I wouldn't have made this film if Dutt saab wouldn't do it, as only someone like him can carry this kind of character!" says Soham.
Along with Sanjay Dutt, the film also stars Vivek Oberoi, Humaima Mallick (of Bol fame) and Paresh Rawal. Slated for a December 2012
release, the movie is based on the Gujarat underworld and will be shot on a start-to-finish 50 days schedule in Jaipur. Apart from this schedule the
songs in the movie will be shot in Mumbai.