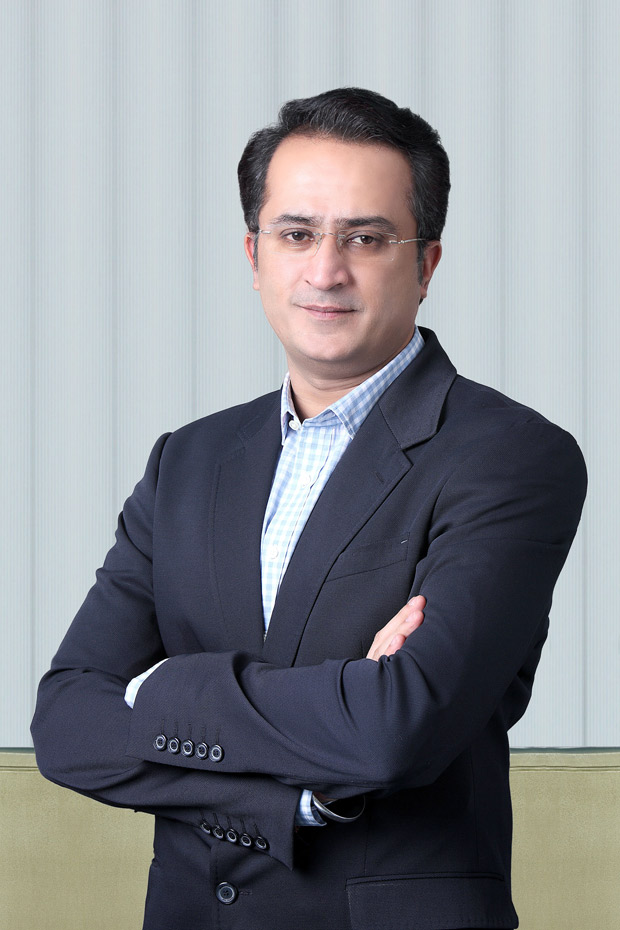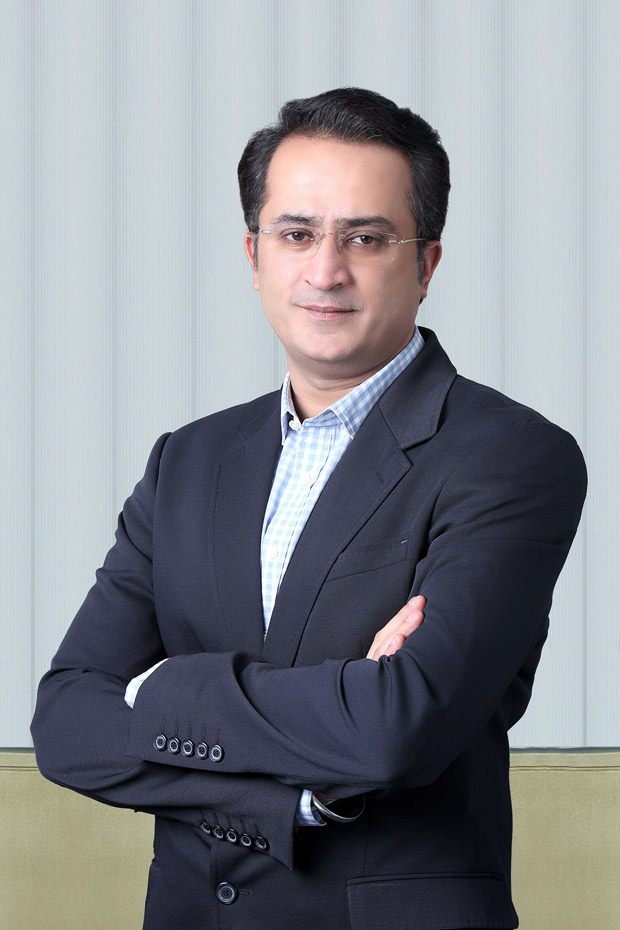 'Vikram Malhotra' – sounds like the name of a rich and powerful businessman sort of a character from a Bollywood potboiler who will change the flow of events with his entry into the plot. The man whom I interviewed in real life by the same name is pretty much doing something similar in the film business. Vikram Malhotra entered the film industry 6 years ago when he joined Balaji Motion Pictures. After his short but successful stint there, he joined Viacom 18, the refurbished film division of Network 18. It was here that Malhotra showed Bollywood what a focused and visionary studio head can do. Viacom's unusual choice of movies started striking gold at the box office with back to back successes like Tanu Weds Manu, Kahaani, Special 26, OMG! Oh My God, Bhaag Milkha Bhaag and so on. This is when the film industry stood up and took notice of the man named Vikram Malhotra, who came from an FMCG background, but was standing tall and proving to one and all that formulaic films were a passé and that the Indian audiences wanted something fresh and different. After taking Viacom to its full glory, Vikram moved on from the studio business to starting his own content studio named Abundantia Entertainment and gave two back to back hits in the form of Baby and Airlift, both of which starred Akshay Kumar. With multiple highly anticipated films of his lined up for release, I decided to meet up with this man, who has been quietly working and delivering some of the biggest box office hits. Chat for just 5 mins with Vikram and you realize that he is an extremely sorted no nonsense guy, from whom you will learn immensely about film business and also life in general. Vikram Malhotra was kind enough to give me much more time than just 5 mins as we spoke about his company and his vision for cinema at his beautiful Abundantia office. Following are the excerpts of the same.
How was the year 2016 for your company?
2016 was an important year in the journey of our company Abundantia Entertainment. It was our third year of existence. The year starting with Airlift was to be a demonstration of all the work that happened behind the scenes for the past 2 years. Airlift was our second release that ended up being the fourth highest grosser (Bollywood) of 2016. It also became the highest grosser for our lead actor Akshay Kumar in terms of both domestic and international box office. Most importantly, not only did it score well at the box office but it also resonated well with the audiences at large. That's the balance that we seek to have in all the work that we do. A successful film is one that impacts the audiences' minds and hearts enough for them to come and see it in large numbers, which results into a box office success.
Tell us more about your upcoming productions.
Close on the heels of the success of Airlift, our slate that was development oriented for the past 2 years went into production. So Noor, starring Sonakshi Sinha, which was under development for a year and a half took off, it's shot and is under post production now. Chef came together rather quickly. We acquired the rights from Jon Favreau. Saif Ali Khan was always the first choice for it; he was very keen to do it. Airlift was in the making at that time and I happened to have discussion about Chef with director Raja Menon and he came on board to direct it. So essentially from January 2016 when we first discussed the film to December 2016, the film stands 80 % complete for a July 2017 release.
Apart from that, our film Toilet – Ek Prem Katha found its actors in Akshay Kumar and Bhumi Pednekar and is also 75 % complete. So for us the year was a very good blend of output in terms of Airlift's release as well as the production of the above films.
What made 2016 sweeter was the fact that we continued the development on our slate of films, with the acquisition to the rights of the film on the life of the late Meena Kumari, Nishikant Kamat's film is in the advanced stages of pre –production, we are also in dialogue with a couple of talented directors for their next, and lastly towards the middle of the year another strategic agenda that came through for us was to enter new ground with our first series in partnership with Amazon Prime video.
Tell us how the deal for making an Indian version of the Hollywood hit Chef came through?
It was a bit of destiny at play in our acquisition of these rights. I had seen Jon Favreau's Chef on television. My first reaction on seeing it was this is such an endearing and warm story that it should be told as an Indian film because it had all the ingredients and the right balance of emotions. In December 2014, Favreau's agents reached out to us and shared his vision of taking his passion project Chef global. It was such a delight to hear that a man who has directed the Iron Man series and at that point of time was directing The Jungle Book and is the executive producer of some of the biggest grossing films in Hollywood saw so much passion behind a film like Chef. I instinctively said yes and we then took the film forward. Everybody around us thought that we were dealing with one of the biggest names in Hollywood and Chef was a very profile film. We just pursued it quite hard and in just a few months the deal was done. In October last year, Favreau invited to us to LA, we went to LA, he took us to one of his favorite restaurants for lunch, we discussed food, we discussed how the original film came to be, his perspective, his emotions and somewhere we struck a chord. Now if you think of Chef in India, you think someone like Saif Ali Khan in the role; the director Raja Menon himself is a big foodie who almost quit his day job to start a food truck at one point. So it was almost all the right ingredients coming together seamlessly.
Have Saif Ali Khan and Jon Favreau met?
Well, they were supposed to in August last year. But Saif had the unfortunate accident where he injured his thumb. Their meeting now will happen most likely during our small shooting schedule in New York.       
One look at your previous work profile and it is almost impossible to imagine that you would have entered the movie business. So how did you enter the business of filmmaking from the world of FMCG?
I had never worked in the business of media and entertainment, nor did I have any plans. But like they say, if want to make God laugh, tell him about your plans. I worked in FMCG sales, marketing and general management all my life. I had a certain growth, learning and exposure and I was looking out to see what other exciting things can be done. I am one of those who need to enjoy their work. I like the business to consumer space, I like newer industries, newer categories. It just fascinates me. It comes from the fact that you have 30-40 years of work period in your entire life. The idea should not only be to just attain a certain social and financial status because of your work but it should also be to enrich yourself and enjoy the journey. I remember in 2008, I started receiving lot of interest from companies and headhunters from media and entertainment business.
Though I wasn't a big movie fanatic, I always enjoyed films. What fascinated me however was as to how this business, which is almost woven into the fabric of our Indian society, was just about getting organized. Then I noticed that globally, some of the most valuable brands belong to this industry. So, I had a couple of meetings with Ekta Kapoor and I was completely bowled over by her passion and sheer brilliance when it came to creativity and her perspective on this industry. To understand any business, you need to understand the product and process. At Balaji though I had a short stint, I learnt the importance of script, production, talent etc. Meanwhile, Studio 18, which had paused its business was looking at rebooting. They were answering a lot of questions that I was asking about the business in 2010. I connected well with Harish Chawla, the Group CEO then, when we met. He seemed in possession of a good plan of what he wanted to do and so it kept on building from there. I had a great time at Viacom 18. We built a completely non-conventional studio in the face of a lot of criticism. But when results started showing, it was hailed as the right way to do the film business.
The Viacom success gave me confidence in early 2013 to do this on my own. Of course there were naysayers and detractors who said no executive has succeeded on his own before. They wondered if I was going to be broker or start a production house. But I was clear that we were going to be a content company, which had the understanding and bandwidth on one side to be a creative, innovative workshop and on the other side, have the understanding of the audience to bring in the studio kind of learning. So that is how Abundantia Entertainment was born.
Most of the movies that you have worked on or been associated with have a certain unique and timeless quality to it. What is your thought process and parameter while selecting a film?
In the past, somebody else decided what you should be watching. I just questioned that belief. I said, why must I watch what the industry wants me to watch. I want to watch what will resonate with me and give me value for my money and time. Once I asked this question, I realized that the audiences also think the same way. And then we realized that apart from a small bunch of people in the business who think the old school way, there are a number of talented people out there who are waiting for a platform and opportunity to try something different. So we picked up Tanu Weds Manu at Viacom because we said that love stories do not have to be cool, aspirational and set abroad. 80% of India falls in love in small towns as shown in TWM. In Pyaar Ka Punchnama and Shaitaan, it was youth speaking to youth in their language. Kahaani was a world class entertainer. Films like OMG Oh My God, Special 26, Queen, Bhaag Milkha Bhaag, Madras Café etc., are great stories, which were earlier put under the bracket that 'it's different, hence risky'. But we said, 'it being different is actually an advantage and hence it's not risky'. We saw those movies for their merit rather than seeing movies from a common filter as it used to happen earlier. Now we're doing it with an even higher degree of focus at Abundantia.
As a studio head, how risky and difficult was it to back such different projects?
Were those decisions considered risky then? Yes. Did I fight internally and externally for those films? Like you cannot imagine. Were those choices bold? To the world maybe. To me they were backed by solid insight, they were calculated financial moves. And here's a small example. The films that we are talking about, Tanu Weds Manu, Kahaani, Special 26, Queen, they are all franchises today. Tanu Weds Manu 2, Pyaar Ka Punchnama and Kahaani 2 have already happened. That's the value which is sitting in those decisions, therefore the rewards are sweeter. Even though not every film that we did at Viacom may have worked, but our success rate was at 9-10 times that of rest of the industry.
 
Would you consider Special 26 the tipping point? It was probably the first time that a big commercial movie star like Akshay Kumar did a high concept non-glamorous film.
Special 26 is a film that gets much lesser credit than it actually deserves. It did 2 or 3 things for all of us. It gave a talent like Neeraj Pandey a platform to go all out. Then it brought in a superstar known for a very different kind of audience appeal, and here he was positioned as a part of a motley crew. So for me, it's just a moment of events prior to say what started with Akshay in Special 26, with Akshay continues with Baby, Airlift, Toilet-Ek Prem Katha, Jolly LLB 2 and so on. So there's a trend in front of you.
What's the process that you follow now in your company Abundantia Entertainment?
Our fundamentals remain the same. We look at what is the story that is to be told, who's the story teller, what's his ability to narrate the story in the best possible manner, what's the audience for that story, how can we project that story to a disproportionately different audience and how can we profitably do so…. not just for us but for the entire value chain from talents to the exhibitor. That's essentially the process. We want to create content that we'll be proud of. We look for scripts and stories that are based on human insights. You'll see that as a common thread that runs through most of our work. Baby is about people who have a sentiment of putting country before self and family, Airlift is about a man who discovers the purpose of greater good by patriotism and helping others in times of dire circumstances, Chef is about a guy who gives himself and his life a second chance, Toilet – Ek Prem Katha is about an actual situation faced by millions in this country. Hence films become big in numbers because they find relevance and reliability in audience without us having to force it down their throats. A film is successful if a viewer takes a little bit of that and makes it part of his life. So that's what we look for while picking up our stories.
You don't see audience segmentation as multiplex and single screen audience. Tell us more about this…
I can almost write a book now on the fact that audiences are not defined by where they go and watch the films. But they are defined by who they are and what kind of films they watch. The profile of audience who go to multiplex in Ghatkopar will be very different from the profile of audience who go to multiplex at Nariman point. This concept of Multiplex films and Single screen films should be banned.
Your company is apparently the first film company to get private equity funding. Can you elaborate on this?
It's a statistic, which I'm both happy and unhappy with. I wasn't aware of this until I was told by an observer in the business space that Abundantia is the first company to raise private equity funding in film business. I'm happy that our Blue Chip investors thought this to be the right company to invest in. But on another level, I'm also concerned that in a large overall investor community, our industry continues to be not looked up to very well. I just hope that more companies manage to bring in better investor so that the industry as a whole benefits.
What needs to change and improve in the Indian film industry? Which department needs urgent fixing if you look at Bollywood as a single organization?
The Creative department, which is the writing and direction department, is equivalent to R&D. It needs to improve drastically. We don't lack in talent, as we have top quality talent out there. The problem is our inability to institutionalize and channelize that talent. The other thing that also needs to improve is our understanding of the consumer.
The good part is that the industry is maturing from the consumer's side. Look at the successful films of 2017 – Airlift, Kapoor & Sons, Neerja, Sultan, Pink… all of these were unconventional films. These were scripts one wouldn't have touched 4-5 years ago. But these worked because the audience profile has changed. So that's a huge game changer for the film industry.