Koffee With Karan season 6 might be over but some unseen moments are making our Sundays better. The first part of the unseen Koffee moments was released today where the audience got to some interesting revelations from the guests.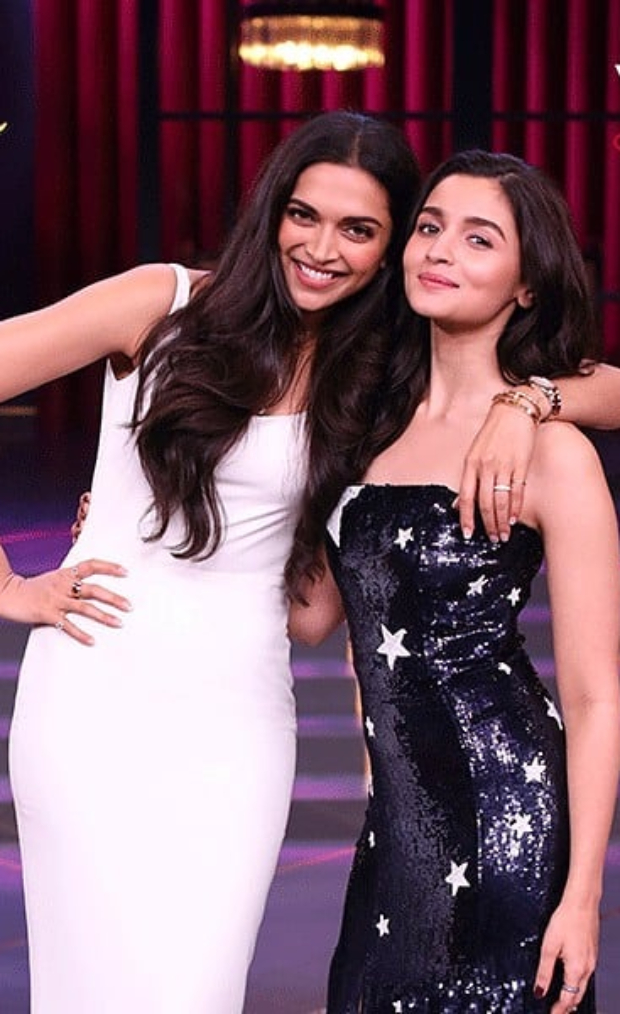 Alia Bhatt and Deepika Padukone
When the premiere episode aired on October 21, 2018, Deepika Padukone was about to get married to Ranveer Singh and hadn't admitted about it in the episode. But, the announcement was made the very same day about marriage which took place on November 14 and 15 in Italy. Talking about how there is a stereotype around actresses getting married at the peak of their careers, Deepika Padukone revealed that things have changed a lot. "I think there are bunch of us today who are very very clear about what we want for ourselves. I think we are also very driven about our careers. The same way we are driven about wanting a stable, personal life, a relationship, a marriage. I think all of us are equally capable of managing both or more with an equal amount of passion, dedication, commitment and success."
Karan Johar agreed with Deepika Padukone on this but apologized to Alia Bhatt for not standing with her a year ago on her stance on marriage. He said that he was being protective of her but thinking that the marriage will have ramifications was wrong on his part. Alia Bhatt, who is dating her Brahmastra co-star Ranbir Kapoor for over a year now, said.  "Honestly Karan, there was a time in my life where I was like, 'Oh my God, I won't get married till I am 30. I need to act and I need to do this thing.' But, that's also when you have not really met the right person. So, when you feel like you are in a space where you are very comfortable and it feels very peaceful and right, then there is no timing that really matters. And I believe that and that's what I have always done, I have never been very calculative about my career or the choices I have made. This would be a full calculation that 'I don't want to get married because I still want to be a star. I still want to be an actress or I want to be desired. That's calculation and it's manipulative. You do films with your heart and choose good characters and work with amazing directors and new directors and new writers. Anyway, it's kind of proven that it's not the actors that are really driving the film, it's the content. So, whether we are married or single or you know in a relationship or whatever, I don't think it really matters."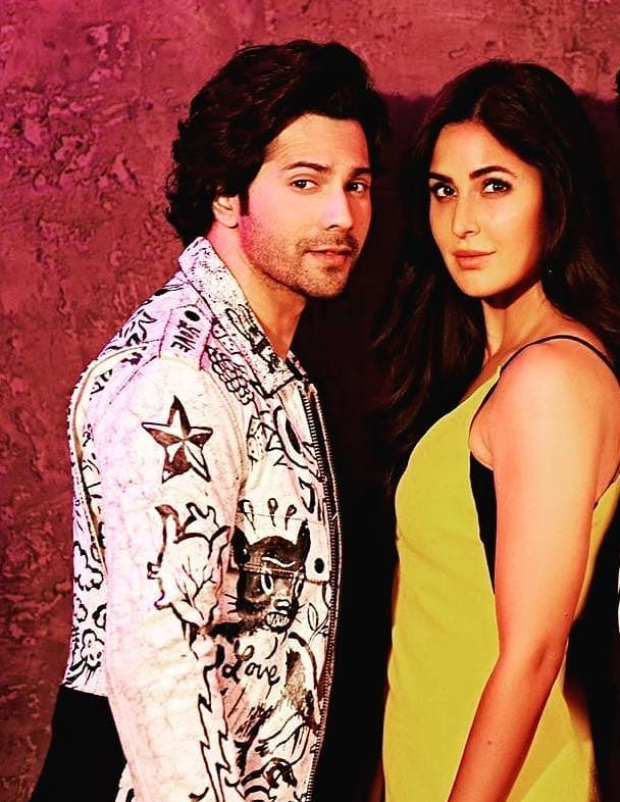 Varun Dhawan and Katrina Kaif
Varun Dhawan talked about what he thinks about marriage and his relationship with Natasha Dalal who has been his childhood friend. "Where me and Natasha are concerned, I think, eventually, after we get married, we are together all that stuff, she has to, she has her own individuality," Varun said. "That's why I'm with her because she has her own individuality, she has her own voice which is super strong with things she wants to do and things she wants to achieve in life. And, as her partner, that is something I want to support, you know. And, she has been so supportive where my career is concerned, always, from day one actually," he added.
"Because I have known her, we were in school together. We were just friends, we weren't dating then. But since day one she has been supportive of my dreams and it has to be the same. It has to be equal from my side. From my side, I have to be supportive of her dreams also, or what she wants to achieve, or what she likes. Eventually, I think as a couple you want to evolve together," Varun said in the unseen footage.
Then, they joked about how Katrina Kaif has never invited Karan Johar and Varun Dhawan to any of her parties. In her defense, she said that her house is very small to throw parties and invite everyone.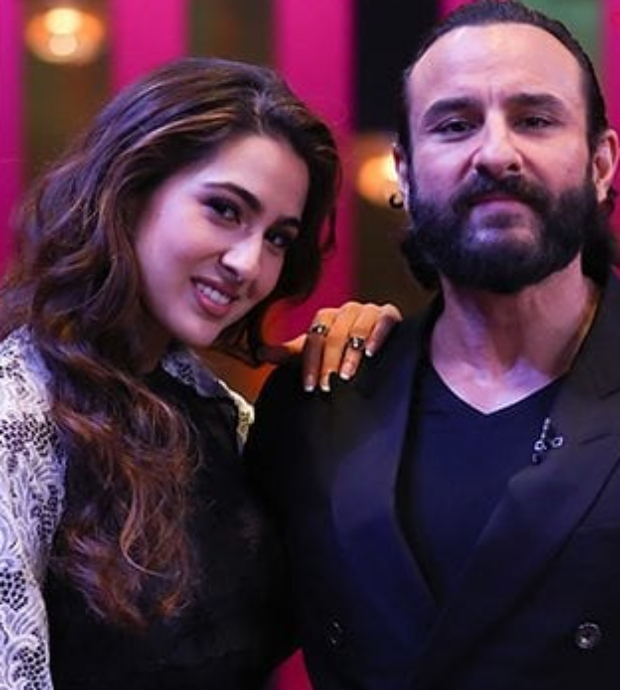 Sara Ali Khan and Saif Ali Khan
Karan Johar talked about pressures of looking good on camera and how people opt for botox and surgeries due to the pressure. When asked about whether he would opt for it now, Saif Ali Khan said, "I don't think so, now. I am saying it's a little unfair to judge people or I don't know if I should. I see so many beautiful actresses and models in America and they end up spoiling their faces later. But, having been so beautiful, first of all, I don't know whether I have ever been that beautiful when it's starting to fade slightly, you get into a panic situation. You are like 'I gotta do something' and then you get into that botox look. It must be the easiest thing to do because so many people do it."
"You are right when you say there is pressure. I think we have to get used to the fact that there is pressure, you know because that is the time we live in now. So, somewhere down the line, you have to gather that inner strength to stand up to that pressure and be comfortable in your skin. I don't necessarily mean that be comfortable in that skin. I mean, if you are 96 kgs then please get up and go to the gym. You know, you shouldn't fall prey to this kind of pressure. If you are not comfortable and confident in who you are then there would be 500 people willing to pull you down. So, you have to be comfortable and confident and you have to yourself say that 'Look, this is who I am and I am comfortable in my skin.' After that, it really shouldn't matter. We all get trolled for being fat, for being fake, for being original, for being too original," said Sara Ali Khan.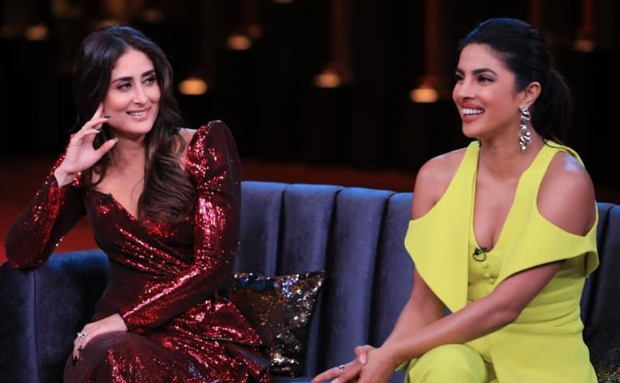 Kareena Kapoor Khan and Priyanka Chopra
Kareena Kapoor Khan spoke about how people were skeptical of her getting married to Saif Ali Khan who was divorcee with two kids already and he was taking a risk with her career. "When I wanted to get married, everyone said that 'He has two children, he's been divorced. Are you sure you want to do this? You are career will be over.' I was like 'Such a big crime to be in love? Such a big crime to get married?' I was like let's do it and see what happens."
Karan, then, went ahead and said that people got confident after a mainstream actress like Kareena Kapoor Khan got married at the peak of her career and is still going strong.
Priyanka Chopra agreed to it and said, "Even her pregnancy, she carried off really well. It was so unheard of. The way she looked fabulous. You know, how fabulous she was and did the things the way she does. I remember seeing those pictures and I was like 'See, that's what I am also gonna do.'"
During the rapid fire round in the unseen clip, Priyanka Chopra was asked about the sexiest men alive in the world. She named Bradley Cooper, her husband Nick Jonas, Kareena Kapoor Khan, Amal Clooney and Idris Elba.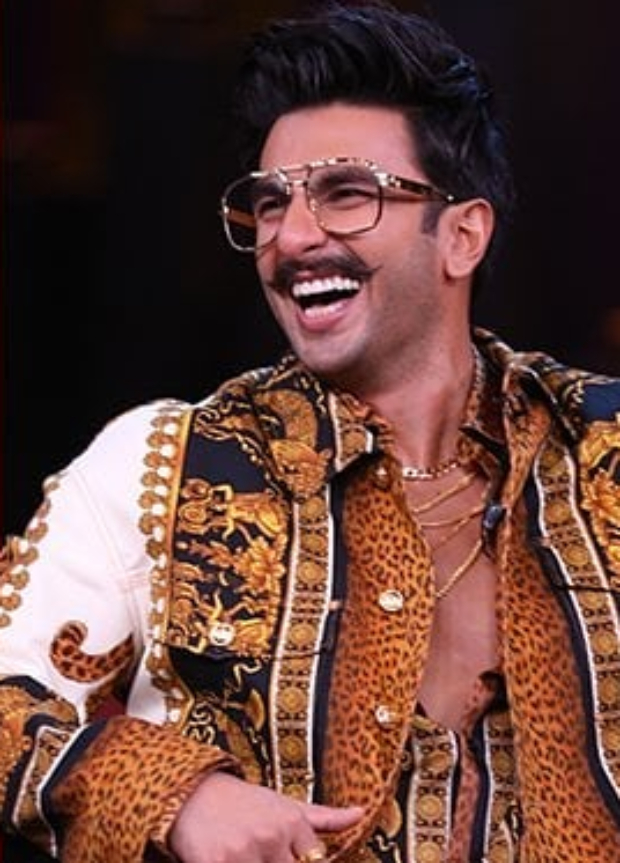 Ranveer Singh
When asked about the one quality that never changes in Deepika Padukone, Ranveer said, "She has got this childlike quality about her that I hope never changes." When asked one thing that does change in her, he added, "I hope she can chill out. She is just very strict disciplinarian. She gotta chill."
BOLLYWOOD NEWS
Catch us for latest Bollywood News, Bollywood Movies update, Box office collection, New Movies Release & upcoming movies info only on Bollywood Hungama.