Justin Bieber, who is coming back to the music circuit with his fifth studio album, revealed that his album is titled 'Changes' is releasing on Valentine's Day, February 14. The singer has already released a couple of songs from his upcoming LP. On Friday, the 26-year-old singer dropped a new music video titled 'Intentions' that features Quavo of the Migos.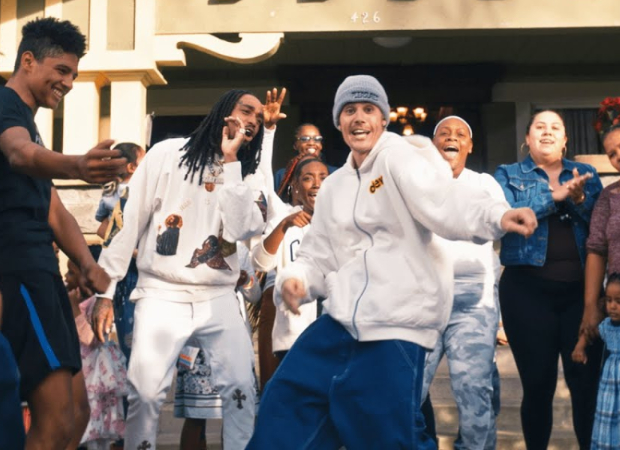 Justin's verse goes, "Shout-out to your mom and dad for makin' you / Standin' ovation, they did a great job raisin' you / When I create, you're my muse / That kind of smile that makes the news / Can't nobody throw shade on your name in these streets / Triple threat, you're a boss, you a bae, you a beast / You make it easy to choose /
You got a mean touch, I can't refuse (No, I can't refuse it)."
'Intentions' focuses on an LA-based organization called Alexandria House that helps women and children move in the process of moving from emergency shelter to economic stability and permanent housing. Located in the densely populated and ethnically diverse Mid-Wilshire area of Los Angeles, they also serve our broader neighborhood community by providing educational and enrichment opportunities for our neighbors as well as our residents.
'Intentions' is the fourth offering from the 'Changes' album. His comeback single was 'Yummy' followed by 'Get Me' featuring Kehlani and 'Yummy Remix' featuring Summer Walker.
Justin Bieber announced that he is going on Tour starting from May 14. He will be joined by Jaden Smith and Kehlani on the Changes Tour.
CHANGES TRACKLIST
1. Changes
2. All Around Me
3. Habitual
4. Come Around Me
5. Intentions
6. Yummy
7. Available
8. Forever
9. Running Over
10. Take It Out On Me
11. Second Emotion
12. Get Me
13. ETA
14. Confirmation
15. That's What Love Is
16. At Least For Now
17. Yummy Remix