Dear Sensational Media,
You touched the depths of ridiculousness and insensitivity with your gutter level coverage of the sad demise of iconic actress Sridevi. It is so fascinating to observe that you guys conveniently forget the difference between 'factual reporting' and 'speculative propaganda'. It is so amusing that you relentlessly forget the difference between 'News coverage' and TRP lustful 'TV Soap fictionalised dramebaazi'. It seems that you guys are the draconian 'Chambal ke Daaku' who were so dreaded at a point of time that they were beyond the law and order machinery.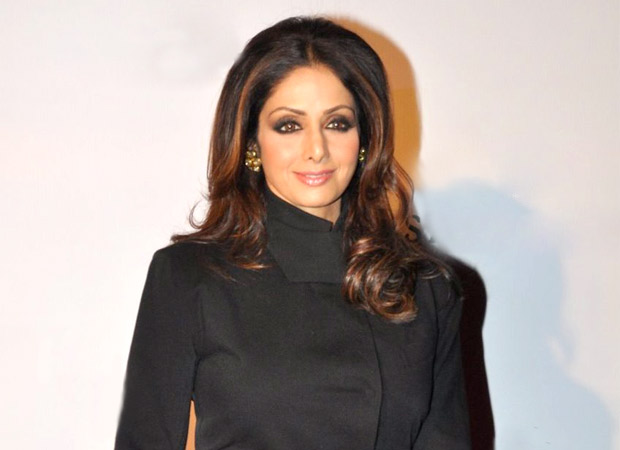 There's a 'Thou can't do anything wrong' Censor Board that blurs the 'contentious' middle finger in the recent Hollywood Blockbuster 'Black Panther'. But there's no regulatory body that can monitor or admonish the garbage that's being flushed out in to the commode of the so called 'Journalism' these days.
It was heartening to note that reputed Dubai based media houses like Gulf News and Khaleej Times reported objectively about all the developments in the procedures with regards to the mortal remains of Ms Sridevi. They consistently reported only when they had 'hard facts' and refrained from commenting when they didn't have anything concrete. Most of the Indian media were struck by the adrenaline rush of a high profile celebrity death and jumped the gun so much that the 'consumers of news' gave up after a point of time. There were so many theories and many a times, big media houses flashed information received from other media sources even without verifying. The lawyer-judge-executioner role of certain news anchors was downright reprehensible.
On the first day, the topic of debate was slimming pills, cosmetic surgeries and how Ms Sridevi looked frail and weak. The topic of discussion changed to 'conspiracy theories' and how a 'fit and agile' actress can drown in the bath tub. Questions were shouted out that, 'how can a trained dancer lose her balance in the bathroom'. 'Maut Ka Bath Tub' was the news flash on a prominent news channel. Graphics of a Bath room packed with a bath tub became the norm. The 'panelists' dissected the 'lonely lives' of celebrities, why they abuse their bodies, security guards of buildings opposite Sridevi's house were questioned by media sleuths to find out if she looked desolate during her evening walks. Some low life YouTube channels went a step further and posted videos of Boney Kapoor's first wife Mona Kapoor's funeral and passed it off as the last journey of Ms Sridevi even when her mortal remains were in Dubai. The millions of video views that they earned will enforce pressure on other media houses to use below-the-belt means to hog attention without worrying about the massive hardships that such content dissemination is causing.
At a time when a genocide is taking place in Syria, India is being afflicted by the biggest scam in the banking sector, farmers are dying of hunger and debt, 9 children were mowed down by a drunk car in Bihar and a tribal man was lynched by a mad crowd in Kerala, the head honchos of powerful media houses are busy making the lives of Ms Sridevi's family miserable. They are not allowing them to even grieve in peace. And there's no regulatory body that can ensure that having an 'Opinion' is one aspect of 'freedom of expression' but media has the Paramount responsibility of imparting correct information. Till the time there is no concrete evidence, any sort of speculation should be slammed in the strictest possible ways. It's time someone did something for more stringent defamation laws. But more importantly it's time for media to develop a Conscience. Dwell on Real Issues, for God's sake!
Yours sincerely
Faridoon Shahryar
Also Read: Sridevi funeral LIVE updates: Body reaches Celebration Sports Club, Kapoor family to put a united front
BOLLYWOOD NEWS
Catch us for latest Bollywood News, New Bollywood Movies update, Box office collection, New Movies Release , Bollywood News Hindi, Entertainment News, Bollywood News Today & upcoming movies 2020 and stay updated with latest hindi movies only on Bollywood Hungama.