Korean musicians often dropped impactful title tracks but their B-sides tracks are so amazing that we had to pick some of our favourites.  The year 2021 saw some of these B-sides going viral on the internet. Here's presenting a few picks featuring B-sides tracks from 15 Korean artists including BTS, SEVENTEEN, TXT, CL, Epik High, TWICE, ITZY, and more! There's pop, there's rap, there's ballad and there's also hip-hop, which one are you looking to play on a loop this time?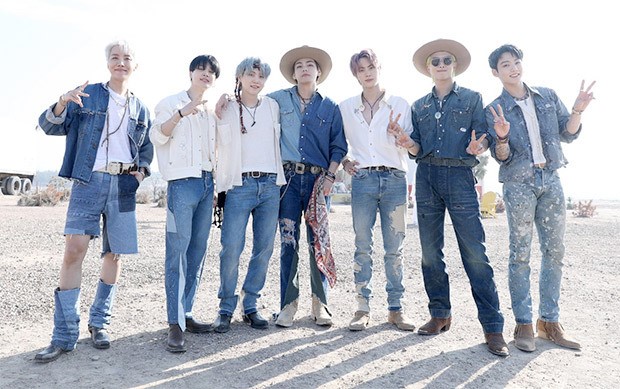 From BTS to BLACKPINK's Lisa, TXT to SEVENTEEN, TWICE to ATEEZ – here are 15 B-sides tracks by Korean artists that were impactful in 2021
(Note: The songs are listed here in alphabetical order of the artist's name. This list is not a ranking)
A.C.E – CHASING LOVE
A.C.E. gave us a visually stunning track 'Higher' from their album Siren: Dawn. From the same album comes 'Chasing Love', a dance ballad track. The members display flawless vocal harmonization, with the rap and vocal verse complimenting each other. The music sports a futuristic touch to it, given the EDM beats in the chorus. The song speaks about the anguish of a passionate lover who is after chasing his lover.
ATEEZ – TAKE ME HOME
From enthralling the audience with dazzling performances at the reality show Kingdom
–
The Legendary War
,
to delivering stunning tracks like '
Turbulence' –
ATEEZ
has delivered more than promised. The group's B-side tracks are equally brilliant as their title tracks, and here's '
Take Me Home'
to prove that. The song is a mid-tempo song, with a spatial feeling attached to it. The song is a cry of help, a cry to be taken back to a "home". The use of saxophone at the end is a delectable touch, which heightens the retro disco feel of the song. There are Korean and English versions of the song and it's easily one of the songs in ATEEZ's discography that truly highlights their power.
BTS – PERMISSION TO DANCE
The song, and the group, does not need any introduction! BTS have conquered the world with the musical genius, and there's no denying the popularity that follows. The past two years have been difficult for all of us. BTS decided to spread some cheer and hope with their music, thus presenting '
Permission to Dance'
with their single album
.
The song is a fun dance number, with English language lyrics. The song comes as a B-side track to another hit dance number '
Butter'.
The song features strains of country music, owing to the funky guitar strums and the chorus. What makes the song even better is BTS using sign language in the choreography. The song is truly all-inclusive, with words of hope and love for all.
CL – XAI
One of the most celebrated hip-hop artists from the K-Pop community is CL. Her comeback album
Alpha
was much-awaited, and it stood strong on the expectations. Spitting fire and sass with each verse and tune, CL makes a fiery comeback. She teased her fans with one music video at a time, each with a charm of its own. From CL's latest musical offering also comes the romantic track '
Xai
,' a dance number. She incorporates some traditional music with trap beats wrapping it in a deliciously retro feel.
ENHYPEN – FEVER
ENHYPEN
has won hearts with tracks like '
Drunk Dazed'
,
and the latest offering '
Tamed Dashed.'
From the album,
Border: Carnival
that gave us
Drunk Dazed,
also comes '
Fever'
,
a groovy B-side track. ENHYPEN has proven their musical capability in a short time, and
Fever
can be an added testament to that claim. The song is smooth, and flows in and out of the rap and vocal verses seamlessly. A hazy lazy ambience spreads the moment ENHYPEN's '
Fever'
begins.
EPIK HIGH – END OF THE WORLD (ft. GSoul)
Epik High does not follow the trend of rapid comebacks in the Korean music industry. Instead, they take their time to carve the marble of music and give it a one-of-a-kind shape. 2021 was a high moment for the fans of the trio, for not only did Epik High release an album, but they also promised the next one soon, sometime in 2022. Epik High's 2021 album
Epik High Is Here
Part 1, presents the lyrical and musical genius of Mithra Jin, Tablo and DJ Tukutz, as they belt out tunes inspired by their lives. '
End of the World'
also features R&B singer GSoul. Together, GSoul and Epik High cast a soothing charm with alternative beats and rap verses. The song is romantic, yet sports strains of misery. That is what makes the song truly modern – it speaks volumes in a few lines, and also addresses the inner workings of one's mind.
EXO – RUNAWAY
EXO's
Don't Fight The Feeling
is deemed as the 'special album'. It is indeed special because EXO as a group delivered an album after a gap of almost two years. This album featured seven members of the group, due to members Suho and Chen being away due to their military enlistment during the making. The album brought back the charm EXO is known for. '
Runaway'
is a soothing R&B track, sung in an atmospheric musical backdrop. The echo-like reverbs in the chorus, deepen the meaning spoken in the lyrics.
ITZY – SHOOT!
Girl group
ITZY
shot to fame with catchy songs like
'Dalla Dalla'
and enthralling hook steps for songs like '
Wanna Be Me'
. The girls have made a mark in the K-Pop industry for their visuals and musical capabilities as well. With their latest song '
Shoot,'
they have further cemented their reputation for being one of the most successful and versatile 4th generation groups. '
Shoot'
is a funky rap song. It begins with flute-like instrumental music and the alternating synth beats create a hazy-dazy vibe in the song. It is different from their previous upbeat and fast spaced songs, but the group spreads its charm nonetheless. The hook is an instant earworm!
JAY B – FAME (ft. JUNNY) (Prod. GroovyRoom)
2021 has been an eventful and enriching year, when it comes to GOT7 leader
JAY B
. The singer-rapper set out on his solo career path and delivered a moody R&B album
SOMO: FUME.
He collaborated with artists like Junny, g1nger, and Jay Park for the album. After delivering a seductive track like '
Switch It Up',
he backs it up with another playfully seductive track '
Fame'.
Joining him is JUNNY, who complements JAY B's breathy verses with his playful rap verses. GroovyRoom's production adds a cheerful and easy-going touch to the song.
LISA – MONEY
BLACKPINK member LISA's much-awaited solo debut was fiery and stunning. Her debut featured two singles, the title track
'Lalisa'
and the B-side track '
Money'
. Both tracks stormed social media and were the talk of the town even days after the release. The songs not only garnered millions of views on YouTube but went equally viral on social media. LISA's '
Money'
is a stunning blend of rap and hip-hop. It resonates with the bold and badass image Lisa has when it comes to music and performance. If you're looking to pump up some energy for a party, you know which track to pick!
NCT 127 – LEMONADE
NCT 127
is synonymous with the punk rock and pop genre. Their songs are known for heavy experimentation with music styles and genres and '
Lemonade'
is no different. The song comes from the group's album
Sticker
which also has a title track of the same name. From the title alone, '
Lemonade'
comes across as an R&B or perhaps a dance track, but it in fact is a rap and hip-hop track. The song flows between changes in the music with high notes vocals to a wolf howl and even war calling-like verses. '
Lemonade'
is sour and sweet, just like the drink, and it won't be wrong to call it spicy either, owing to the sassy rap verse.
SEVENTEEN – ANYONE
Before wowing the audience with
Attacca
and its title track '
Rock With You'
, earlier this year
SEVENTEEN
had delivered another delightful album named
Your Choice
. 'Anyone'
is a semi-rock song with spatial tunes of a bass and electronic guitar. The thirteen-member boy group has proven that their B-sides are equally groovy as their title tracks.
STRAY KIDS – CHEESE
Missing out on STRAY KIDS' activity in 2021, was a no-easy task. The group won the musical reality show
Kingdom,
and released their highly-awaited album
NOEASY
.
STRAY KIDS as a group is known for the out of the box musical ideas and exemplary songwriting skills. Their latest musical offering was no less than a benchmark. Despite being an opening track in the album,
'Cheese'
by Stray Kids is a B-side track. It is a mix of rap and hip-hop, and even rock matched with equally hard-hitting lyrics. The song might come across as a mish-mash of several ingredients, but that is what makes
'Cheese'
a fiery hot dish, with a sprinkle of cheese!
TOMORROW X TOGETHER (TXT) – ANTI-ROMANTIC
Anti-Romantic
is one of the most popular K-Pop songs of 2021. Despite being a B-side track, the track is no less than a title track. Unless one has been away from social media entirely, TXT's '
Anti-Romantic'
is hard to miss. Soon after its release, the song took over the micro-video platforms, especially its catchphrase
"Sorry, I'm an Anti-romantic".
Fans made and remade videos with their interpretation of the lyrics. Speaking about the song, '
Anti-Romantic'
is a ballad from TXT's album
The Chaos Chapter: Freeze.
Borrowing the chills from the album title,
Anti-Romantic
spins a cold yet welcoming charm. The raspy, low register vocals paired with atmospheric music, speak about the inability to love.
TWICE – 1,3,2 (by JEONGYEON, MIN, TZUYU)
TWICE's
latest studio album
Formula of Love O+T=<3
featured the title track '
Scientist',
but its B-side tracks are no less. Breaking the group into three subunits, the members presented a new side to their artistry. The track '
1,3,2'
sung by Jeongyeon, Mina and the group's youngest member Tzuyu, is a delightful Latin-inspired track. The song is light and breezy. The chorus–"
Follow, Follow Follow your tempo, yeah
" – will make you instantly follow its tempo!
Also Read: Squid Game actor Lee Jung Jae and BTS' V smile bright in new selfie
BOLLYWOOD NEWS - LIVE UPDATES
Catch us for latest Bollywood News, New Bollywood Movies update, Box office collection, New Movies Release , Bollywood News Hindi, Entertainment News, Bollywood Live News Today & Upcoming Movies 2023 and stay updated with latest hindi movies only on Bollywood Hungama.