No, I am sorry no one can accuse me or charge me with any act or any kind of law for writing about Dev Anand, not even the Dev (God) above… Now, tell me how can I keep away from writing about this unusual and unbelievable story about Dev who I called Dev Sahaab till the very end, even though I knew that he loved even the youngest man or woman from any field of life to just call him Dev?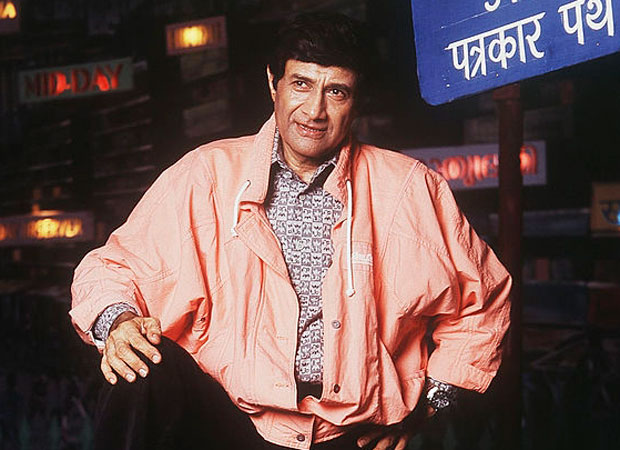 Dev had completed sixty years as a leading man in Hindi films. He had made his debut in Prabhat's Hum Ek Hain directed by P.L Santoshi (the father of Rajkumar Santoshi) for producer Baburao Pai who was one of the partners of the prestigious Prabhat Filmmaking Company. Kamala Kotnis was the heroine. The year was 1946 and he was destined to create the kind of history that can never be forgotten. I was sitting with him in his pent house; he had called me because he said he wanted to discuss something very important with me. I who was used to his springing surprises couldn't even guess what he was up to this time...
He kept running up and down in his own office and kept saying, "I have a great idea, Ali. I don't know if you know that I have completed sixty years in films and I want to celebrate it in a way that no one must have thought of". I kept sitting and waiting for his next statement and he asked me, "I am telling you about my plan and please listen to it till the end and then tell me whether you like my idea or not".
He came up with something I had least expected...
He said that he wanted to take the same Deccan Queen to Poona which he had sixty years ago when he was invited to Poona by Baburao Pai to play the hero in Hum Ek Hain and before I could react to his idea, he told me that he had already spoken to the railway authorities about booking a few compartments on the same Deccan Queen he had taken once and was taking a team of journalists with him and he wanted me to go with him. How could I say no to the man who I had always treated more than my own father, who unfortunately did not give me the chance to know the feeling of what it meant to have a father because he had died when I was only seven and kept pining for a father-like figure who I found in Dev Sahaab.
The morning to take the Deccan Queen dawned and Dev Sahaab as usual was the first to reach the station and sounded as excited as a school boy on his first picnic. I felt embarrassed to reach after him, but there were many others who came more than an hour late and it was only the charm of Dev Sahab that made the railway authorities delay the departure. Once we were all on the train in one compartment, Dev Sahab showed how good a host he could be. From the time we left Mumbai, the train became special as more and more people came to know that Dev Anand was on the train. The train which normally did not stop at all stations had to stop at almost every station as there were hundreds of people who had somehow come to know about Dev Sahab travelling to Poona.
Dev Sahab was in his elements and did not look tired; neither did he let his excitement die down. He was Dev Anand all the way and even the most senior journalists sang songs from the films of Dev Sahab and even danced with the women joining them. Needless to say, there was a continuous flow of refreshments, cold drinks, coffee and tea, but Dev was Dev and he did not even have a sip of water till we reached Poona station.
Dev Sahab and all of us were surprised to see a massive crowd outside the station and he was caught in the midst of the crowd which never let him go till he had to literally plead with them and say, "Aaj main poora din tum logo ke shehar mein hoon, aao,milo aur bahut saari baatein karte hain". He was covered with garlands and presented with countless bouquets which he threw back at the crowd with love as he kept waiving out to them. I had been with him to several places in India and had seen cities coming to a halt when the news about his being in the city spread including the capital city of Delhi.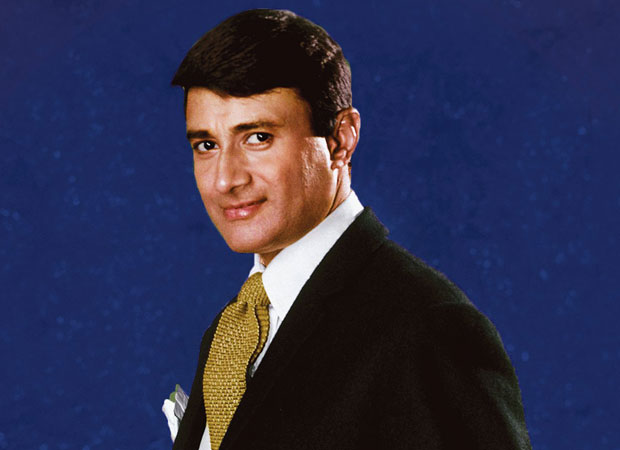 Dev Sahab took us to the FTII which had come in the place where Prabhat's Studios was and showed us the exact places where he shot for Hum Ek Hain. He grew emotional when he showed us the place where he had met Guru Dutt, who was an assistant dance director of the film and where he had seen some extraordinary talent in him and had promised him to give him his first break as a director when he had made it big in Bombay, a promise he kept and gave Indian cinema one of its greatest directors...
For me, the most exciting time was when he privately took me to the foot of a hill which he kept running up as the hill was the same hill where he use to climb, sit on the top all by himself and plan out his dreams and how to give shape to them. He was eighty-four but he kept climbing the hill while I who was half his age could only look at him in awe and wonder which I was to do till he finally left for London never to come back, ever.
Poona was Dev Sahaab's city that day as anyone and everyone had only one thing to talk about and that was Dev Anand's being in Poona after sixty years. Dev Sahaab had a series of meetings of which he cancelled many when he realised that there were huge crowds wanting to meet him, see him, touch him and blow kisses at him. But it was not destined to be a very happy for me. Dev Sahab had a PRO called who had brought his family with him and had checked into a posh hotel, while we journalists were pushed into what looked like a dormitory with four of us packed like sardines in a tin and even had to pay for our tea. I tolerated the PRO's torture till five pm and then quietly left for the station, got into a taxi for Mumbai and came back.
That night I received a call from Mr Chugh who was Dev Sahaab's production controller. He asked me where I was because Dev Sahab was panicking and asking everyone where I had vanished. I did not let my anger show to Mr Chugh. At two am when I was trying to sleep, I received a call, it was Dev Sahab. I told him the truth about what had happened and he asked me to come to the office the next afternoon.
I reached his office only to know that he had politely sacked his PRO who was working with him for years. I asked him why he had to take such a drastic decision and he said, "Insulting and humiliating my friend is insulting and humiliating me. I can take anything but not such bad behaviour which gives me and more than me, my company, Navketan a bad name".
That was the last time the name of that PRO figured in any of our many conversations.
BOLLYWOOD NEWS
Catch us for latest Bollywood News, Bollywood Movies update, Box office collection, New Movies Release & upcoming movies info only on Bollywood Hungama.