The first crack was visible when Dev Anand, the founder himself directed a string of films which were disasters at the box office except for films like Hare Rama Hare Krishna, Swami Dada and Des Pardes. He was a gutsy man armed with all the optimist and kept making films till the very end with his favorite line being "Dev can never say die, I will go on making films till I make that big hit", but that it never came to the man who sometimes had five big hits in just one year.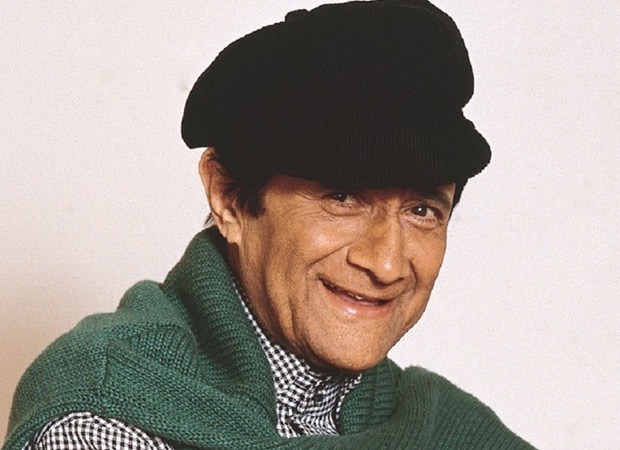 He tried to bring back his younger brother Vijay Anand (Goldie), to direct two films for Navketan. First, Main Tere Liya, to give a boost to his son, Suneil which also surprisingly flopped and was not released except on some late night channels. He then asked Goldie to direct him playing his age for the first time in a film called Jaana na Dil Se Door, but that film too still lies in the cans.
The most painful thing to happen to Navketan and to Dev personally was when his son Suniel kept asking him to sell his bungalow Anand on Pali Hill which was a gift given to Dev by his friend, Mr. Larsen of Larsen and Toubro before he could leave India for good. Dev finally followed his son's advice and the bungalow which housed his penthouse office and his recording and dubbing studio with the best equipment in Asia. It is said that Suneil struck a deal with the builders for a whopping sum of Rs. 283 Crores. Dev was promised the whole 19th floor to have his penthouse office and another floor to have his recording studio.
Dev who lived like a king in his penthouse, who was literally pushed into a one room tenement in a building called Sidhi Apartments which by a sheer coincidence was situated just behind the office of Karan Johar whose father Yash Johar used to work as his production controller.
It was in this one room that it was so dark that his men had to keep the lights on all day that I saw the legendary Dev Anand gradually shrinking and crumbling. The man who used to run all over his office and rarely sat in his chair now only came to office at around 3 PM and the forces of depression could clearly be seen on his face. He couldn't even speak in the typical Dev Anand way of speaking. There were several evenings when he told me, "Ali, ab dil nahi lagta hai. Saari zindagi lagta hai bekar ho gayi hai" and he ended up crying which was something he had never done in the open or before anyone except when he talked about his mother. Even in this desperate mood, he made sure that he drove his car himself on his way back home and then asked his driver Prem to drop me home.
The builders, like all builders failed to keep the promise they had made him and he felt more desperate. He still wanted to make films at 85 because his spirit was still soaring sky high. The two films he missed making were the one based on the father and daughter relationship of Sitar Maestro Pandit Ravi Shankar and Norah and the other film he wanted to make was the one on the massacre of King Mahendra of Nepal who was his very dear friend and had given him all the permission he required to shoot Hare Rama Hare Krishna anywhere in Nepal.
He decided to celebrate his 86th birthday at his favorite Sun and Sands Hotel where he had a suite and lived for more than 20 years. It was going to be my last meeting with him, alas! He and I cried again when he called me "my son". He pretended to be the same Dev Anand at the party which was largely for the media for whom he always had the greatest respect.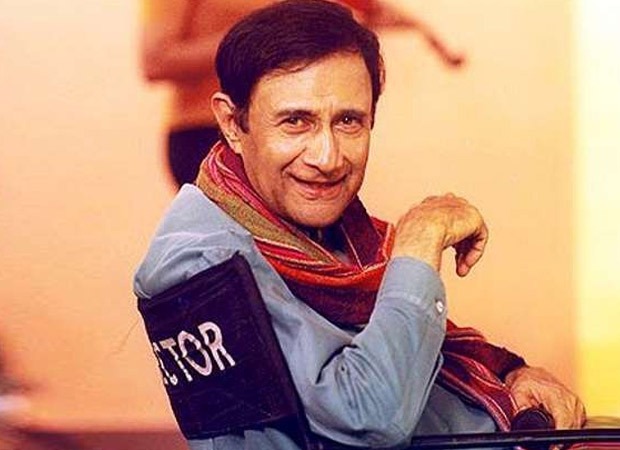 A few days later he went off to his favorite city London and checked into his favorite hotel The Dorchester with his son Suneil. He was wanting to write the script of his next film there, but that was not to be. One night he woke up from his sleep and asked Suneil to get him a glass of water. Suneil went down the steps to bring him the water, but when he returned Dev Anand had passed into eternity. He had become "Dev Eternal Anand" like the title of my friend; Trinetra Bajpai's biography of him reads. He had said in his autobiography, "Romancing Life" that "I would like to go like a ripple flowing in the river".
His death has left a number of questions unanswered. He was weak, but the doctors had found him perfectly fit, then what happened all of a sudden? Why was his body kept in London for 16 days, when lakhs of people were waiting to bid farewell to him in India? Why was his body given its final rest in a faraway place in London with only 4 or 5 people around, the most prominent being Mr. Subrata Roy of the Sahara Group who is now cooling his heels in Tihar jail on charges of high level corruption.
I expected his son Suneil to take charge of Navketan, but what Suneil has done for the past three years is more of an insult to Navketan and his father. He had earlier directed a film for Navketan called Master based on martial arts. His father was so disappointed with the film that he had asked Sunil not to direct a film again. Suneil however found in his father's death his opportunity to direct a film again. He started Vagator Mixer with an America - based partner called Deen Bakshi and before he could complete the film the partnership broke up in a nasty way and when last heard Bakshi has dragged Suneil to the court on various charges and Suneil is said to be on the run. This was something that the brand Navketan saga could do without.
The great film maker Mehboob Khan and his wife Akhtar had a great deal of affection for Dev Anand even though they had never worked together, they made Dev a trustee of the massive Mehboob Studio and Akhtar gave him a special room in the studio which Dev used to preserve all the costumes, hats and caps, shirts and jackets and boots, he had worn in his films made with him during his heydays.
Now everything associated with Navketan seems to have been washed away by circumstances for the evil ways in which the human mind works. The only last symbol of the one-man empire that stands in all its solitude is his bungalow, "Iris Park" in Juhu where his 86-year-old wife Mona (Kalpana Karthik), his one-time heroin, who being Christian conducts prayer meetings even as builders and estate agents are making curious enquiries about how they could get their dirty hands on the bungalow built by Dev Anand, more than 60 years ago, on what is now considered prime property.
Will Navketan have a resurrection? With a son like Suneil and his daughter, Devina happily running a school for children in Bangalore, the premises and the land being gifted to her by her father after her divorce with Sanjay Narang. I as a devotee of Dev Anand and an optimist like him see very dim chances of such a thing happening. So, does it mean that the Navketan story has become a part of history? I would as an ardent admirer of Dev and a follower of Navketan hate to see such an ignominious end to a glorious chapter in the history of Indian Cinema.
Also Read: Suraiya: Dev Anand's first love whom he could never forget
BOLLYWOOD NEWS
Catch us for latest Bollywood News, New Bollywood Movies update, Box office collection, New Movies Release , Bollywood News Hindi, Entertainment News, Bollywood News Today & upcoming movies 2020 and stay updated with latest hindi movies only on Bollywood Hungama.