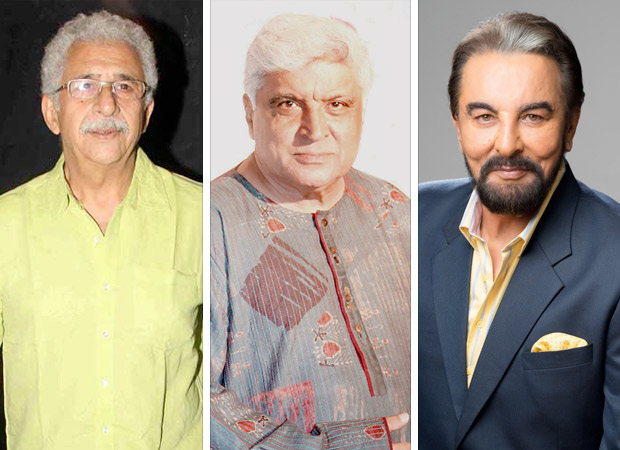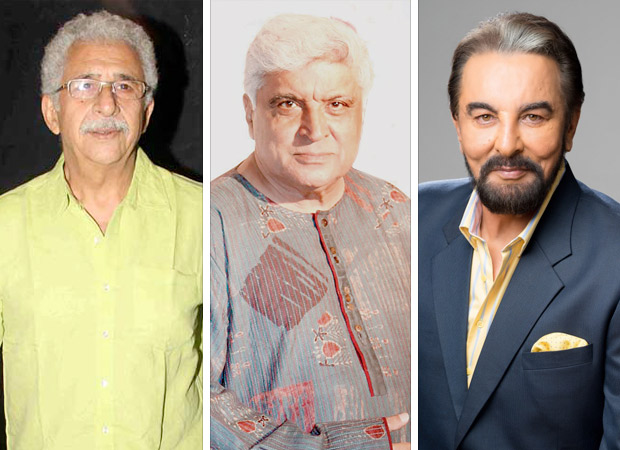 Is the honourable Supreme Court's decision to make the national anthem mandatory before every film show a welcome move? Bollywood reacts:
Naseeruddin Shah: "I willingly stand up every time the national anthem is played. But this forced display of patriotism irks me .It will embolden self-appointed vigilantes, like the ones in Goa who beat up a wheelchair-bound person for not 'standing up'."
Javed Akhtar: "Why not? I ask you? Why shouldn't the national anthem be played at every film screening? And why just film screening? Why not before every public event? It's a beautiful song that I sing with words pronounced in the original Bengali way. (Javed Saab sings 'Jaa Gana Man' for me with beautifully nuanced words and pronunciation). Every time I hear the words, every time I sing them I feel a surge of patriotism in my veins. So why can't we give a minute or a minute and half of our time to this feeling of collecting Indianness before we settle down to watching a film? Cynics say this is a form of state-sponsored bullying. If you feel you are being bullied into singing the national anthem then shame on you. What about organized religion, the biggest bullying device invented by mankind? Get rid of that. It is the biggest divider between human beings. Embrace the thought of respecting the national anthem. It may not make you any more patriotic than you actually are. But it will certainly make you feel a sense of belonging in our country. I don't buy the theory that bullies and vigilantes would jump into cinema halls to implement the national anthem. One freak incident in Goa cannot take away from the beauty of thought of people collectively sharing a feeling nationalism in the auditorium. Let's embrace the national anthem with pride in the public domain.
Kabir Bedi: "Cinemas are great places to enjoy our national anthem, in Dolby sound… our flag fluttering vibrantly, in Panavision. Great decision! It's long been happening at most Mumbai Multiplexes. Heard some great renditions at PVR Cinemas by classical musical icons."
Jackie Shroff: "Jai Jawaan Jai Kissan. Respect to the national anthem is welcome anytime anywhere."
Remo D'Souza: "It's nothing new for us in Maharashtra. We've been standing up for the national anthem during every film in Mumbai. What's so unusual about that? I am fine with the idea."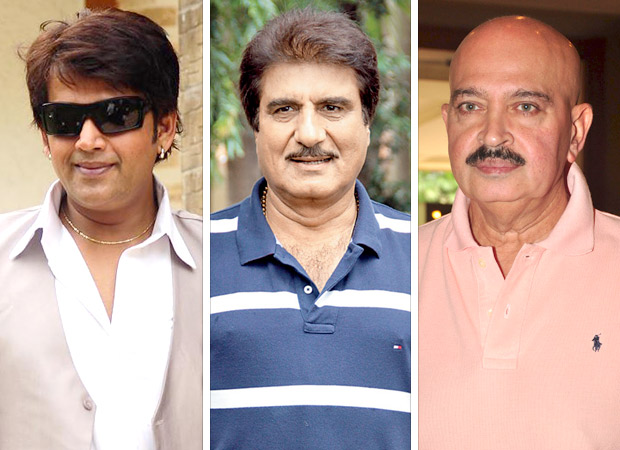 Ravi Kissan: "In Maharashtra we're used to the national anthem being played, but only 5-7 crore people go to the cinemas. What about the 130 crore Indian population outside cinema halls? How do we make them respect our national anthem?"
Raj Babbar: "I think it is a very welcome move. If we can give 2-3 hours of our time to a film why not a minute to the national anthem?"
Rakesh Roshan: "To play the national anthem in cinema-halls across the country is a very positive move. It will instil a sense of collective patriotism among the people."
Shankar Mahadevan: "I think the movie theatre is a place where cross-culture , a wide age group come together to celebrate movie watching... it is lovely to see at least 53 seconds of absolute solidarity , non-political , secular , proud feeling for the country where everyone's attention is focused only on the flag while singing along. This is also a great thing for the next generation. I love it!"
Juhi Chawla: I am very happy… Not just at movie theatres but at every important function as well it would be befitting to start with the anthem or end with it… as well as all schools and educational institutions!!! Why not?? I think we owe our life to this great nation, which despite chaos and corruption, allows its citizens freedom to live their lives and make their choices. We do little to thank or even think about it and it's shameful that many people don't even know the words of the national anthem or even who wrote it… so yes, as a reminder to all of us! I am happy to see our tricolours fly gloriously on screens across the nation... those few minutes sure give me a lump in my throat and make me grateful every time."
Prasoon Joshi: "For me, love for my country emanates from a pure feeling and one's free will. A true spiritualist or humanist would question the very concept of a nation state. But as we live in the world we live in today - which I seriously think is work in progress, I hope we will organically move towards the ideal, inch by inch. Compulsion is not the ideal state."