The Lokesh Kanagaraj directorial starring Kamal Haasan titled Vikram – Hit List released last week on Friday. Also featuring Fahadh Faasil, Suriya and Vijay Sethupathi the film saw a multi lingual release. However, though the Hindi dubbed version of the film has been facing a tough time at the domestic box office, the other version have been doing brisk business.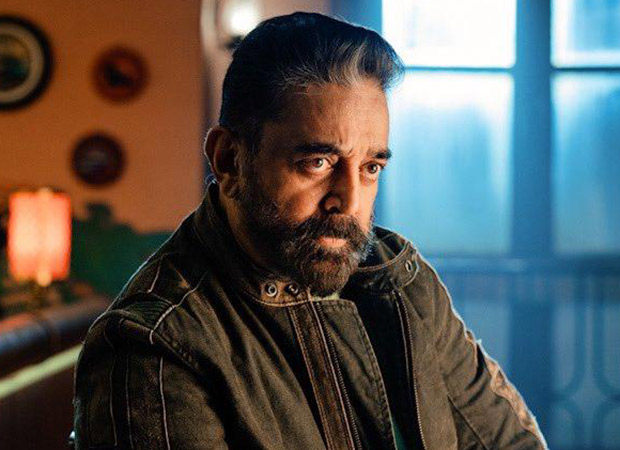 In fact, in the overseas markets, Vikram – Hit List has been doing rather well. Drawing in a massive USD 16,75,889 [Rs. 13.01 cr.] in the USA, the film has seen its business grow exponentially, following this overseas market are the territories of UK & Ireland and Australia where Vikram – Hit List saw £ 3,90,998 [Rs. 3.8 cr.], and A$ 6,33,643 [Rs. 3.54 cr.] coming in respectively. While these three markets make up the top grossing territories for the film, following close behind are other overseas markets like, Malaysia collecting MYR 10,98,968 [Rs. 1.95 cr.], Singapore drawing in S$ 1,12,170 [Rs. 63.31 lacs], Germany and New Zealand with € 40,976 [Rs. 34.12 lacs] and NZ$ 67,014 [Rs. 33.83 lacs] respectively. While Canada saw the lowest overseas collections with USD 39,342 [Rs. 30.55 lacs] coming in over its opening weekend.
Interestingly, Vikram – Hit List continues to entice the audience in these markets despite facing immense competition from other releases. Going by the current trend, trade predictions state that the business of the Kamal Haasan starrer will see further growth over its opening week in theatres.
Vikram – Hit List opening weekend in overseas
U.K and Ireland - 3,90,998 £ [Rs. 3.8 cr.]
Australia - 6,33,643 A$ [Rs. 3.54 cr.]
New Zealand - 67,014 NZ$ [Rs. 33.83 lacs]
Malaysia - 10,98,968 MYR [Rs. 1.95 cr.]
Germany - 40,976 € [Rs. 34.12 lacs]
Singapore - 1,12,170 S$ [Rs. 63.31 lacs]
U.S.A - 16,75,889 USD [Rs. 13.01 cr.]
Canada - 39,342 USD [Rs. 30.55 lacs]