The much talked about Akshay Kumar starrer Ram Setu hit screens on Tuesday, October 25. Thanks to the festive season of Diwali, the film enjoyed an extended weekend at the box office in both the domestic and overseas markets. While back home the film has been doing decently well, despite the competition, in the overseas markets, Ram Setu has been a disaster. In fact, the business of the film failed to register good collection figures despite of the holiday festivities being in full swing.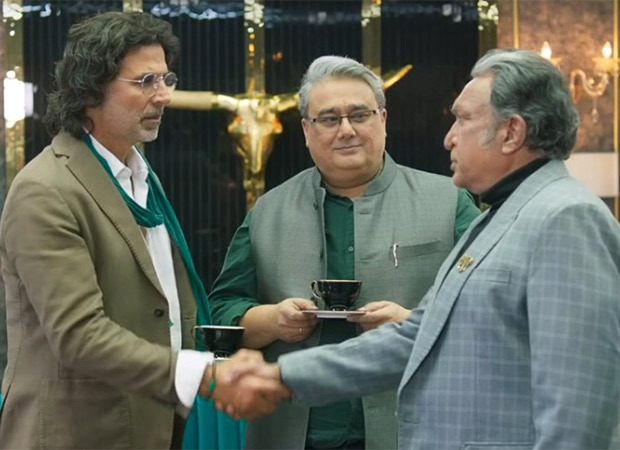 In this box office report, we look at the overseas business of Ram Setu over its extended weekend. Shockingly, the collections of Ram Setu have displayed rather low business, with just USD 650K [Rs. 5.37 cr.] coming in over its extended weekend. For a film that headlines Akshay Kumar in the lead role, such dismal weekend collections paint a very bleak image for future business prospects. In fact, when compared to other releases, the business of Ram Setu over its extended weekend is lower than the three-day weekend business of smaller films like Doctor G, Raksha Bandhan (USD 700K), and Ek Villain Returns (USD 800K).
Looking closer at the overseas collections of Ram Setu the film seems to have fared below average in almost all markets. With just Rs. 1.79 cr. coming in from U.S.A, where ideally the film should have seen its collections in the double or triple digit range, the box office performance of Ram Setu has left a lot to be desired. Echoing a similar trend were other overseas markets where the business of the film continued to remain low.
Going forward, Ram Setu that has failed to post decent collections at the overseas box office is nearly at the end of its run. With big ticket Bollywood and Hollywood releases coming up in November and December, the business of the film is unlikely to see further growth.
Ram Setu Overseas Box Office at a glance
U.S.A - 1.79 crores
Canada - 70.83 lacs
U.K and Ireland - 71.02 lacs
Australia - 37.85 lacs
New Zealand - 20.62 lacs