Earlier this week on January 25, we finally saw the release of the much talked about and keenly anticipated Siddharth Anand directorial Pathaan. Starring Shah Rukh Khan, Deepika Padukone, and John Abraham the film which was released across 8000 screens worldwide has been doing brisk business. After shattering records on its opening day in both the domestic and international markets, the business of Pathaan has been on a roll. In fact, following its record setting opening day business, the collections of Pathaan continued to remain more or less stable in the overseas markets, while in the domestic market it saw a massive increase.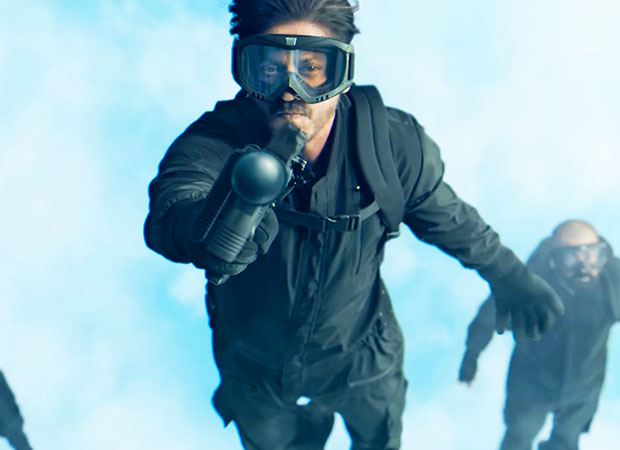 Now, on its third day running, the business of Pathaan has seen an increase in collections in the overseas market. As per reports, Pathaan has managed to draw in a massive USD 5.30 million [Rs. 43.20 cr] on its third day running. Interestingly, the business of Pathaan in the overseas market has seen an increase from its first and second day collections of USD 4.5 million and USD 3.80 million. Given this steady increase early predictions claim that Pathaan will see further growth in footfalls and collections over its first Saturday and Sunday.
As of now, Pathaan which has collected a staggering Rs. 313 cr. at the worldwide box office, looks set to enjoy a money-spinning weekend. In fact, going by trend the film is certain to emerge as one of the all-time highest opening weekend grossers in all markets.
Pathaan Day 3 in overseas
Australia box office
329,177 USD [Rs. 2.68 crore] from 105 screens
New Zealand box office
75,103 USD [Rs. 61.22 lacs] from 39 screens
U.K box office
429,089 USD [Rs. 3.49 crore] from 204 screens
U.S.A box office
1,194,452 USD [Rs. 9.73 crore] from 570 screens
Canada box office
525,799 USD [Rs. 4.28 crore] from 74 screens
Pathaan Overseas Box Office at a glance:
Day 1: USD 4.5 million [Rs. 36.68 cr.]
Day 2: USD 3.80 million [Rs. 30.97 cr.]
Day 3: USD 5.30 million [Rs. 43.20 cr.]