The Alia Bhatt starrer Gangubai Kathiawadi directed by Sanjay Leela Bhansali released on Friday to a positive response from the critics. Though the film is one of the most keenly anticipated releases it faces competition from South films Valimai and Bheemla Nayak. In the overseas markets where both south releases hit screens earlier, Gangubai Kathiawadi faces an uphill task in terms of gaining the audiences' favour.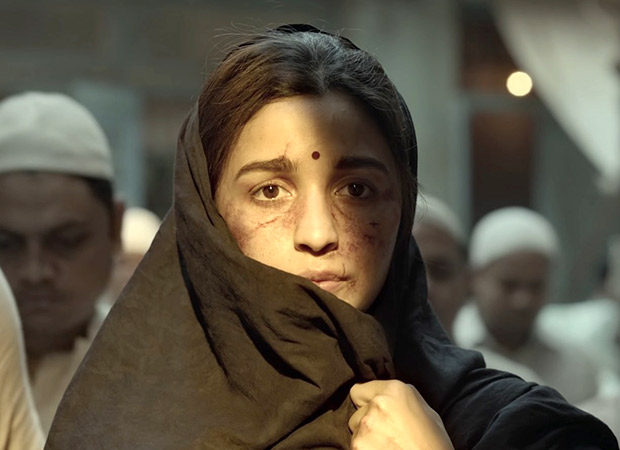 However, with the favourable reviews and highly positive word of mouth the business of the Alia Bhatt starrer Gangubai Kathiawadi has been seeing massive increments on a daily basis. In fact, despite the collections of the film lagging behind on Day 1, by the third day running Gangubai Kathiawadi is all set to surpass the daily collections of Valimai and Bheemla Nayak in most overseas territories.
In fact, trade expectations state that the Sanjay Leela Bhansali film Gangubai Kathiawadi could easily become one of the highest grossers in the overseas markets by the end of its theatrical run.
Australia box office
25,700 USD [Rs. 19.29 lacs] from 89 screens [Thursday]
62,692 USD [Rs. 47.06 lacs] from 89 screens [Friday]
98,880 USD [Rs. 74.23 lacs] from 93 screens [Saturday]
New Zealand box office
3,837 USD [Rs. 2.88 lacs] from 23 screens [Thursday]
9,411 USD [Rs. 7.06 lacs] from 30 screens [Friday]
14,637 USD [Rs. 10.98 lacs] from 29 screens [Saturday]
U.K box office
66,386 USD [Rs. 49.83 lacs] from 139 screens [Friday]
123,107 USD [Rs. 92.42 lacs] from 134 screens [Saturday]
U.S.A box office
262,683 USD [Rs. 1.97 cr.] from 442 screens [Friday]
32,306 USD [Rs. 24.25 lacs] from 59 screens [Saturday] - partial data

Canada box office
50,100 USD [Rs. 37.61 lacs] from 25 screens [Friday]
12,681 USD [Rs. 9.52 lacs] from 4 screens [Saturday] - partial data