The Amitabh Bachchan - Rishi Kapoor starrer 102 Not Out released last week in China. After taking off on a moderate note, the business of the film which released in India a while back, saw decent growth in collections over its opening weekend.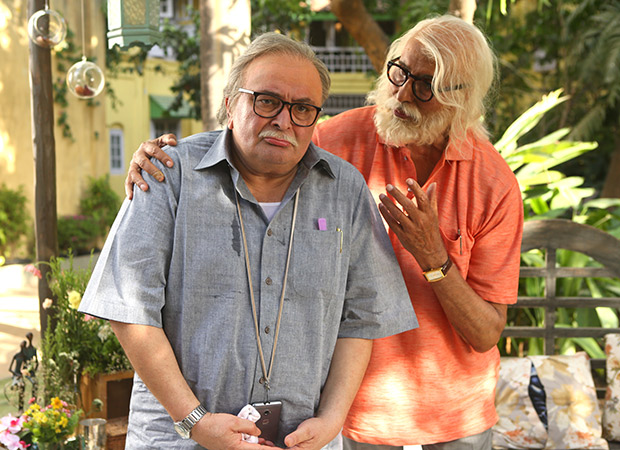 In fact, 102 Not Out managed to rake in a further USD 0.81 million [Rs. 5.67cr] on Day 3 at the China Box office. This coupled with the collections of USD 1.22 million [Rs. 8.51 cr] on Day 1 and USD 1.20 million [Rs. 8.40 cr] on Day 2 have now taken the opening weekend collections of 102 Not Out at the China Box office to a total of USD 3.23 million [Rs. 22.61 cr].
As of now, with the business of 102 Not Out remaining stable at the China Box office, expectations are that the collections will continue to see growth as the week progresses. Interestingly, the film has managed to retain the fifth spot on the daily highest grosses list on China since its release.
102 Not Out China Box office at a glance
Day 1 - USD 1.22 million [Rs. 8.51 cr] with 276892 admissions
Day 2 - USD 1.20 million [Rs. 8.40 cr] with 286062 admissions
Day 3 - USD 0.81 million [Rs. 5.67 cr] with 192506 admissions
Total collections - USD 3.23 million [Rs. 22.61 cr]