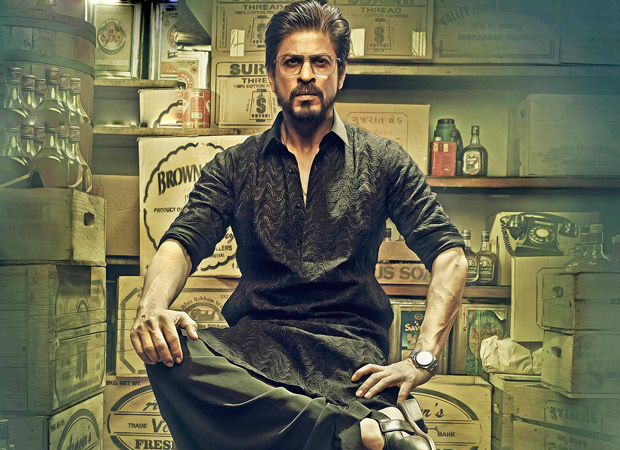 The Rahul Dholakia directed Shah Rukh Khan starrer Raees released last month on 25th January, after opening on a high note the film went on to cross the Rs. 100 crore mark in just three days of its release. In fact despite facing competition from the Hrithik Roshan starrer Kaabil, the film managed to hold its own enticing audience to theatres.
In this special report we take a look at the economics of Raees to better understand how profitable the film was to its makers Excel Entertainment and Red Chillies. Made on a budget of Rs. 87 crores (Cost of Production Rs. 70 cr + P&A Rs. 17 cr) the makers of Raees managed to sell the domestic distribution rights of the film to Anil Thadani's AA Film for a whopping Rs. 70 crores (minimum guarantee). Simultaneously the satellite rights of the film that were sold to Zee fetched its makers another Rs. 45 crores, thus essentially more than covering up the initial cost of production.
But if that wasn't enough, Excel Entertainment and Red Chillies locked yet another deal, this time with the streaming major Netflix for the film's digital rights. The Netflix deal allows it worldwide access to dozens of Red Chillies movies as well as new films over the next three years.
Adding the commercial exploitation of music rights and other ancillary rights to the Netflix deal amounted to a whopping Rs. 60 crores coming in.
As things stand today, Raees has managed to earn its makers Rs. 128.80 cr. profit with a 148.05% rate of return on investment (ROI). But considering the fact that Raees still continues to run in theatres, the final profit the makers of Raees stand to make lies in the range of Rs. 130 to 135 cr.
According to unconfirmed sources, Shah Rukh Khan opted for a hybrid commercial model which included a fixed remuneration of 20 crores (cost included in Cost of Production) along with a 50% profit share.
Considering the final profit at approx. Rs. 130 cr., Shah Rukh Khan's 50% profit share comes to approx. 65 cr. Add to this the fixed fee remuneration of Rs. 20 cr. and Shah Rukh Khan would walk away with approx. 85 crores as his share.
It may be recalled that Shah Rukh Khan had opted for a 50% profit share in Dear Zindagi as well and had made approx. Rs. 30 crores as his share of the profits.
Understanding the Economics of Raees
Cost of Production - 70 Cr.
Cost of Marketing (P&A) - 17 Cr.
TOTAL COST - 87 Cr.
All India Theatrical Rights (A) - 70 Cr. (As sold to AA Films)
Overseas Theatrical Rights – 102 Cr. (Estimated Business)
Distributor's share (B) - 40.80
Music, Digital, Merchandising, Licensing and Ancillary rights (C) - 60 Cr. (Digital rights sold to Netflix)
Satellite Rights (D) – 45 Cr. (Sold to Zee)
TOTAL RECOVERIES (A+B+C+D) – 215.80 Cr.
PROFIT - 128.80 Cr.
RETURN ON INVESTMENT (ROI) - 148.05%
Disclaimer:
The Box Office figures are compiled from various sources and our own research. The figures can be approximate and Bollywood Hungama does not make any claims about the authenticity of the data. However, they are adequately indicative of the box-office performance of the film(s).