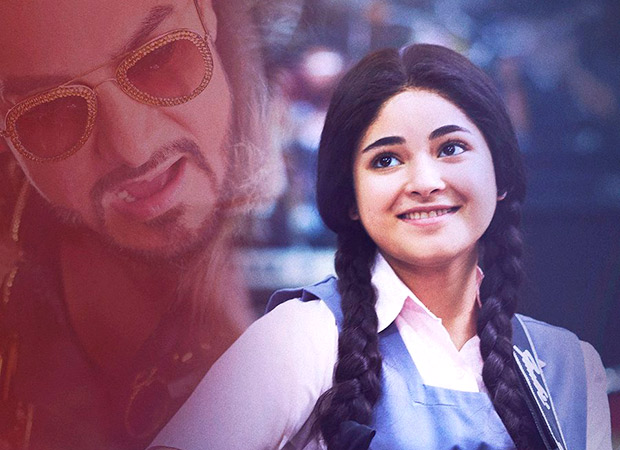 The Advait Chandan directed film Secret Superstar released a week back in China. However, despite its delayed release in this market the Aamir Khan starrer has been doing brisk business at the box office. After opening on a high note, the collections of Secret Superstar have been consistently growing. In fact, the business of the film has surpassed that of Aamir's previous release Dangal and is now nearing the Rs. 300 crore mark.
Now on its seventh day at the Chinese box office, Secret Superstar has managed to draw in a further USD 4.21 million [Rs. 26.75 cr]. Continuing with its streak of recording higher figures than Aamir's previous release Dangal, Secret Superstar has in fact performed better than the earlier release that had collected USD 3.90 million [Rs. 25.08 cr].
With this the one week total collections of Secret Superstar within the Chinese market stands at a staggering USD 46.13 million [Rs. 293.15 cr]. Thanks to this, Secret Superstar has now become the highest opening week Bollywood grosser in China. On the other hand Dangal had managed to collect USD 29.59 million [Rs. 188.14 cr] in its first week at the Chinese box office. Now all that remains to be seen is whether the film that is already near the Rs. 300 r mark manages to make it to Rs. 350 cr.
Secret Superstar China Box Office at a glance
Day 1 - USD 6.79 million [Rs. 43.35 cr] with 15,75,597 admission
Day 2 – USD 10.49 million [Rs. 66.95 cr] with 22,82,300 admissions
Day 3 – USD 9.80 million [Rs. 62.68 cr] with 20,98,190 admissions
Day 4 - USD 4.97 million [Rs. 31.74 cr] with 10,69,470 admissions
Day 5 – USD 4.84 million [Rs. 30.81 cr] with 10,52,715 admissions
Day 6 – USD 4.35 million [Rs. 27.62 cr] with 9,38,146 admissions
Day 7 – USD 4.21 million [Rs. 26.75 cr] with 9,00,642 admissions
Seven Day Total – USD 46.13 million [Rs. 293.15 cr]
Dangal China Box Office at a glance
Day 1 – USD 2.27 million [Rs. 14.67 cr] with 5,47,366 admissions
Day 2 – USD 4.69 million [Rs. 30.30 cr] with 10,83,394 admissions
Day 3 – USD 5.55 million [Rs. 35.86 cr.] with 12,68,590 admissions
Day 4 – USD 5.78 million [Rs. 37.23 cr.] with 13,57,954 admissions
Day 5 – USD 3.52 million [Rs. 22.74 cr.] with 8,07,985 admissions
Day 6 – USD 3.88 million [Rs. 21.94 cr.] with 7,34,855 admissions
Day 7 – USD 3.90 million [Rs. 25.08 cr.] with 8,93,474 admissions
Seven Day Total – USD 29.59 million [Rs. 188.14cr]
Nine Day Total – USD 49.66 million [Rs. 315.26 cr]