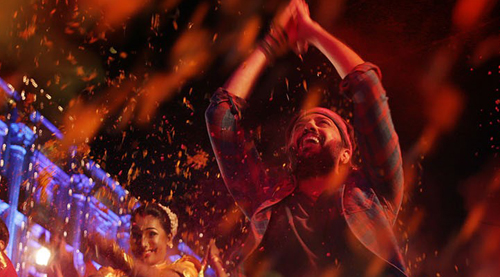 Four films are releasing this weekend - Banjo, Wah Taj, Parched and Days of Tafree. Out of these, Banjo has seen the most extensive promotion, which has lasted a good two months. In fact it won't be wrong to say that for Riteish Deshmukh, this has easily been the most promoted solo film of his. Eros has backed the film from Day One and that team of Banjo has been painting the town red all over, right from the time a string of posters were unveiled to the many events that marked the launch of songs to the promos that have been unleashed to various city tours that the film has seen.
Owing to this, the film has been in news for sure and due to its local Maharashtrian flavor, it should open well in that part of the country. Even with a 30%-40% start, it could end up seeing a decent day since there is not much of a competition from the new releases. That said, since multiplexes are continuing to warm up to Pink, there would be some challenge that the Ravi Jadhav film may face there.
Another film which has a Maharashtrian flavor to it is Wah Taj, which features Shreyas Talpade and Manjari Fadnis in the lead roles. The film has the duo play a Marathi couple who stake their claim on the land where Taj Mahal is built and that takes them to Agra. The film boasts of an interesting concept and though the promotion has been decent, more push and awareness would have helped. It may find audience in some pockets of the country, mainly Maharashtra and Agra.
Parched is a Hindi film set in rural India with an English title, which is an anomaly of sorts. Though Ajay Devgn is backing it up, and hence some sort of media coverage has been gained by the film, it would find a release in select multiplexes and would be entirely dependent on critical acclaim and word of mouth (which would need to start spreading really quick).
Days of Tafree has seen some push by select celebrities on social media but besides that the promotion has been barely there. A non-starcast affair with a bunch of newcomers, the film seemingly aims to get into the Pyaar Ka Punchnama zone. The first task for the film is to get an all-India release.