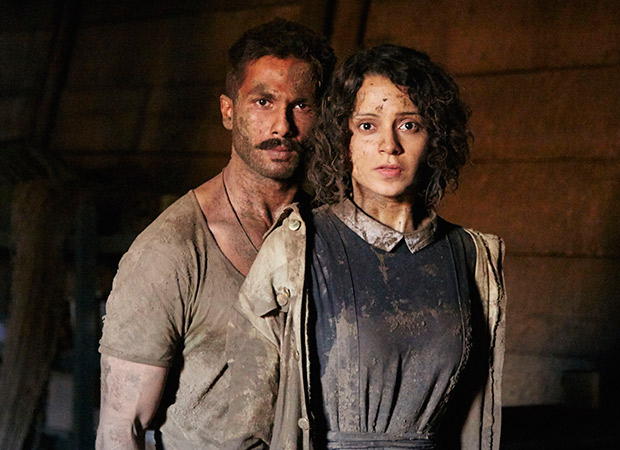 The Saif Ali Khan, Shahid Kapoor and Kangna Ranaut starrer Rangoon released three weeks back. Directed by maverick director Vishal Bhardwaj the film got off to a less than modest start.
However, despite the promotions the dark theme of the film and the fact that it came across as being dated did more to affect its overall box office performance. In fact in its third week running in theatres Rangoon has managed to take in just Rs. 3 lakhs more. With this the film that has all but gone out of cinemas has managed to post a total collection of just Rs. 20.68 Cr.
Rangoon box office collections at a glance
Week 1 – 18.90 cr.
Week 2 – 1.750 cr.
Week 3 – 0.03 cr.