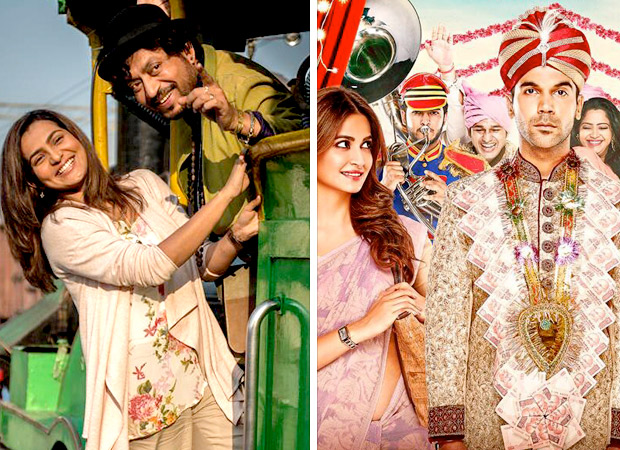 Qarib Qarib Singlle saw a jump in collections on Saturday with Rs. 3.05 crore coming in. Though the numbers are still not huge, the fact remains that there is some momentum that the film has picked up which should be helpful. So far, the overall total is Rs. 4.80 crore and the film seems to be headed towards the Rs. 10 crore weekend. The trending is not on the same lines as Irrfan Khan's last release Hindi Medium but then something like that is an exception and not a regular phenomenon.
On the other hand Shaadi Mein Zaroor Aana, though still low, at least picked up on Saturday when compared to Friday. With 1.50 crore* coming in, the two day collections stand at 2.15 crore*. The film is a much more commercial affair when compared to Rajkummar Rao's last release Newton and hence the numbers should have been better. However, the word of mouth is not on the same lines and hence all eyes are on whether there would be remarkable jump today.
Both films have low costs going in their favour which means there isn't much burden that they carry from theatrical business. Also, on online medium they should find good traction. Still, since both have been given a good theatrical release, one looks forward to them staying on in theatres for at least two weeks. Business today will give a good indication of whether that is on the anvil.
*Estimates. Final numbers awaited