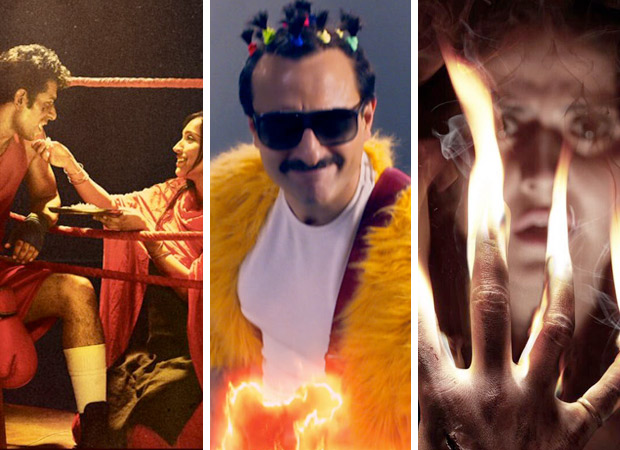 After Tiger Zinda Hai euphoria, it is finally time for new releases to kick-start 2018. The ones that are beginning the campaign for Bollywood are Mukkabaaz, Kaalakaandi and 1921. The good thing is that each of these three films is entirely different from each other and also caters to distinct audience base.
Mukkabaaz has seen good momentum build during last one week or so. With the names Anurag Kashyap and Aanand L. Rai associated with it, the film has seen an innovative campaign running for it that has brought it well in news. Not that it promises a superb start for them film because eventually it is still going to be the word of mouth game. However, at least there has been an awareness build up going for it.
Kaalakaandi is the biggest film in terms of star quotient and also the stage and set up. With the name Saif Ali Khan associated with it, there are added credentials that the film enjoys. That said, it is primarily catering to niche audience segment, the one at up-market urban multiplexes. This is one film that would primarily rely a lot upon how audiences in Delhi and Mumbai warm up to it.
Third release of the week is 1921. Vikram Bhatt has set the 1920 franchise and now he is looking at building a new one with 1921. There are hardly any reputed filmmakers making horror cinema today and Vikram is staying on to be the flag bearer. His last horror flick was Raaz - Reboot and now with 1921 he is looking at taking the genre to the next level. There is always a loyal audience for such films in interiors.
Each of these three films would basically come on its own by Saturday though once the word of mouth kicks in. From the opening standpoint, Mukkabaaz could do well to have its opening number in Rs. 1-2 crore range, 1921 could do better with Rs. 2-3 crore Day One and Kaalakaandi may just surprise with Rs. 3-4 crore opening.