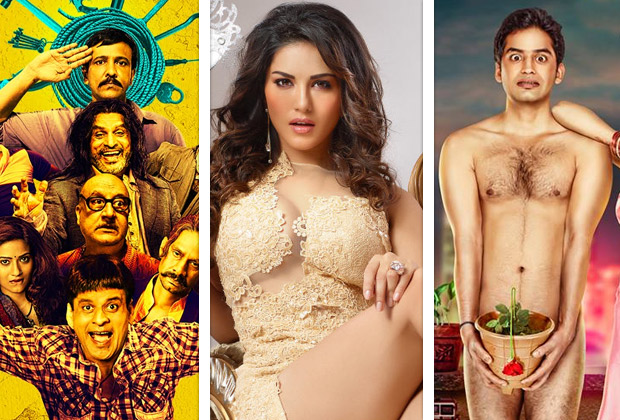 It was a dreadful week at the Box Office with none of the new releases managing to make any kind of an impression. Saat Uchakkey, Beiimaan Love, Fuddu, Anna and Motu Patlu: King Of Kings - None of these films had anything going for it and with such a rush in theaters, audiences chose to look the other way. Pre-Diwali season, lack of exciting promos, poor publicity, bad reviews, zilch word of mouth and no real follow through meant that the collections stayed on to be abysmally low. So much so that even the combined collections of these films failed to go past the 10 crore mark after a one week run.
One can argue that the films should not have arrived in a heap. However, the fact also remains that most of these were delayed affairs and this was the only slot available for them when they could afford not to at least clash with a biggie. On any other week, a big film would have arrived and that would have only made the survival of most of these new releases further difficult. By releasing on the week gone by, they could at least take a chance to find some kind of a run going for them if the word of mouth was good.
That said, as has been seen in the recent past, even word of mouth works only for 2-3 movies a year, especially after such a low start. In fact one can't even remember when was the last time a star-less film had actually managed to find its bearings even after extremely positive word of mouth. So all in all, a very poor scenario at the Box Office and also the industry in general where flops and disasters have piled up big time.
In fact the Hollywood release Inferno [Tom Hanks, Irrfan Khan] didn't work either. However, this wasn't really surprising since the promo was average and it also pretty much indicated loud and clear that Irrfan had a limited role to play in the film. Moreover, the subject (despite good dose of action in there) was niche too and it would still be some time before Indian filmgoers choose a movie watching experience which is beyond the world of fast cars and superheroes.