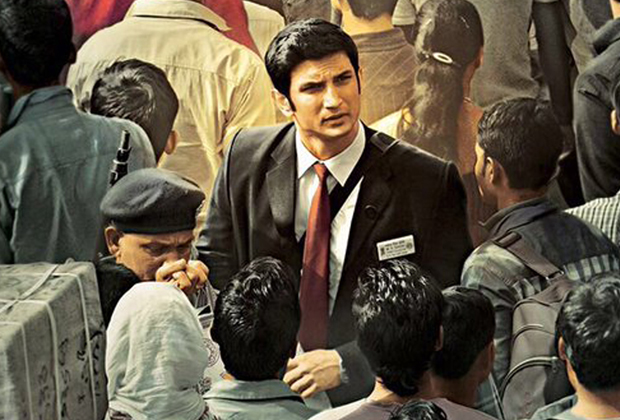 M.S. Dhoni - The Untold Story continues to have good times at the Box Office. After taking a record opening of Rs. 21.3 crore, the film had a good Saturday as well, what with Rs. 20.6 crore more coming in. With this, the film has now touched Rs. 41.90 crorein total. Now this is huge in two daysflat. The film has now scored more than what many other 2016 releases have scored in their entire weekend. As a matter of fact, the film is even comparable with the three days total of some of the bona fide hits of the year so far, which pretty much tells the tale.
Here is how the weekend total stands for other prominent Hindi releases in 2016:
Sultan- Rs. 105.53 crore
Housefull 3- Rs. 53.31 crore
Fan- Rs. 52.35 crore
Rustom- Rs. 50.42 crore
Airlift- Rs. 44.3 crore
M.S. Dhoni - The Untold Story – Rs. 41.90 crore (2 days)
Baaghi- Rs. 38.58 crore
Dishoom- Rs. 37.32 crore
Of course, while the Neeraj Pandey and Sushant Singh Rajput film is now set to have the second best weekend of the year, it is also set to be the 10th highest grosser of 2016 in three days flat. Reason? Pink currently occupies the No. 10 slot (with Rs. 61 crore and still running) and that would be surpassed by Sunday night itself.
Fox, with their innovative and well planned marketing campaign and release strategy, have pushed the envelope with M.S. Dhoni - The Untold Story and they are now reaping the benefits out of it. The film is destined for bigger glories and it would be known on a day by day basis that which benchmark does the film eventually set at the Box Office.
To download the "MS Dhoni: The Untold Story Game" click here