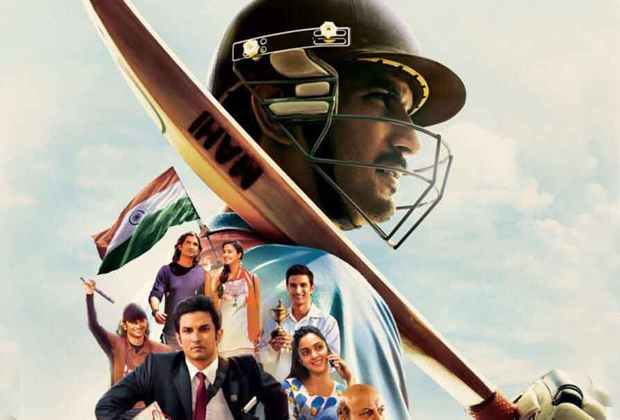 Friday saw the release of the Sushant Singh Rajput starrer M.S. Dhoni- The Untold Story which has been directed by Neeraj Pandey. The film is a biopic on Indian skipper Mahendra Singh Dhoni. It presents his journey from a normal boy dreaming of becoming a cricketer, to getting a place in the team to becoming the most successful Captain of Indian Cricket team.
In this box-office report, we take a look at the overseas collections of M.S. Dhoni- The Untold Story.
Day 2 report as follows
U.S.A box office: 400,295 USD [2.66 crores] from 228 screens. [+14.20% from Day 1]
U.K. box office: 76,664 USD [51.02 lacs] from 60 screens. [+17.11% from Day 1]
Canada box office: 46,811 USD [31.15 lacs] from 26 screens. [+51.45% from Day 1]
Australia box office: 56,051 USD [37.30 lacs] from 30 screens.
New Zealand box office: 17,534 USD [11.67 lacs] from 17 screens.
To download the "MS Dhoni: The Untold Story Game" click here