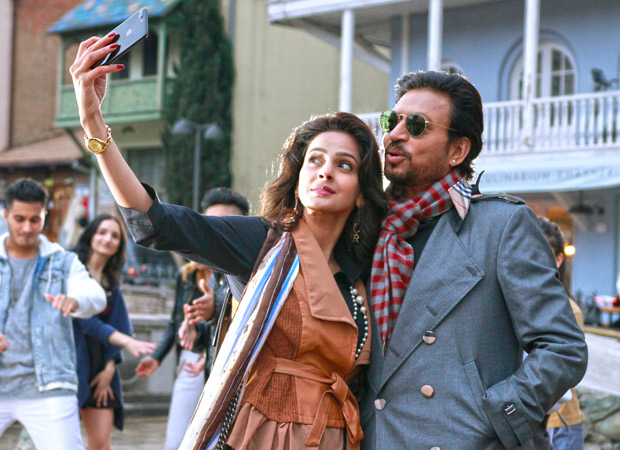 The Irrfan Khan – Saba Qamar starrer Hindi Medium released a couple of weeks back, alongside the Arjun Kapoor – Shraddha Kapoor starrer Half Girlfriend. Unlike the latter which enjoyed a wide release across 2500 screens the makers of Hindi Medium opted for a more targeted release pattern across 1126 screens.
In this box office analysis we take a look at the collections of Hindi Medium to analyse how profitable the film was for its makers. Made on a budget of Rs. 22 cr (CoP Rs. 14 cr + P&A Rs. 8 cr) Hindi Medium that received positive feedback from both the audience and the critics alike has raked in Rs. 53.60 cr at the box office at the close of its third weekend. Coupled with this the makers of the film earned a further Rs. 9.66 cr from the overseas markets and Rs. 16 cr from the sale of the satellite and music rights of the film.
Thanks to this the makers have earned Rs. 44.47 cr of which Rs. 22.47 cr is the profit (till date) the makers of Hindi Medium stand to earn with a 102.12% rate of return on investment (Roi).
Economics of Hindi Medium
Cost of Production - 14 Cr.
Cost of Marketing (P&A) - 8 Cr.
TOTAL COST - 22 Cr.
India Theatrical Box Office - 53.60 Cr. (At the close of third weekend)
Distributor's share (A) - 24.12 Cr.
Overseas Theatrical  Box Office – 9.66 Cr. (At the close of second weekend)
Distributor's share (B) - 4.35 Cr.
Music, Satellite & Digital Rights (C) - 16 Cr.
TOTAL RECOVERIES (A+B+C+D) – 44.47 Cr.
PROFIT - 22.47 Cr.
RETURN ON INVESTMENT (ROI) - 102.12%
Disclaimer:
The Box Office figures are compiled from various sources and our own research. The figures can be approximate and Bollywood Hungama does not make any claims about the authenticity of the data. However, they are adequately indicative of the box-office performance of the film(s).