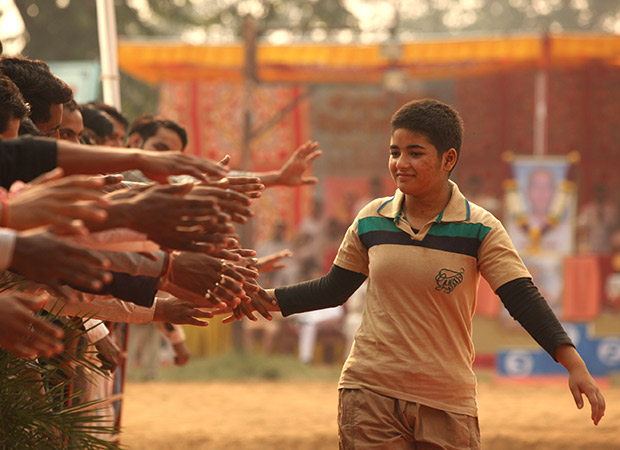 Aamir Khan's Dangal is his second biggest opener till date. At Rs. 29.78 crores, it has managed to surpass the numbers of his last release PK [Rs. 27 crore]. However, the record of Dhoom 3 still remains intact at Rs. 36.22 crores. What makes the latter all the more remarkable is the fact that it too had arrived on a non-holiday. Moreover, the film had released three years back and if one accounts for inflation and ticket rates, the moolah collected by Dhoom 3 seems even bigger.
This is how the Top-5 opening day numbers look like for Aamir Khan:
Dhoom 3 - Rs. 36.22 crores
Dangal - Rs. 29.78 crores
PK - Rs. 27 crores
Talaash - Rs. 13 crores
3 Idiots - Rs. 12.5 crores
What is remarkable though about these numbers is the fact that even though Dhoom 3 was the only film that set the record for an opening day and rest have followed other films, three of these films have ended up setting the record for the lifetime collections. So while 3 Idiots went on to open the 200 Crore Club, Dhoom 3 was the first to go past the 250 crore mark. This isn't all as PK was set for further glories as it established the 300 Crore Club. The only film to register below expectations numbers (as per Aamir Khan standards) was Talaash which couldn't enter the 100 Crore Club.
Nonetheless, the trend so far pretty much indicates that Aamir Khan films tend to be 'lambi race ka ghoda' and once appreciation comes in, there is no stopping these at the Box Office. That only strengthens the case for Dangal which has not just opened on an excellent note but also enjoying very good word of mouth. While that has set the course for the film's run past the 250 crore mark, it has to be seen how much momentum does it gain to zoom into the 300 Crore Club as well!