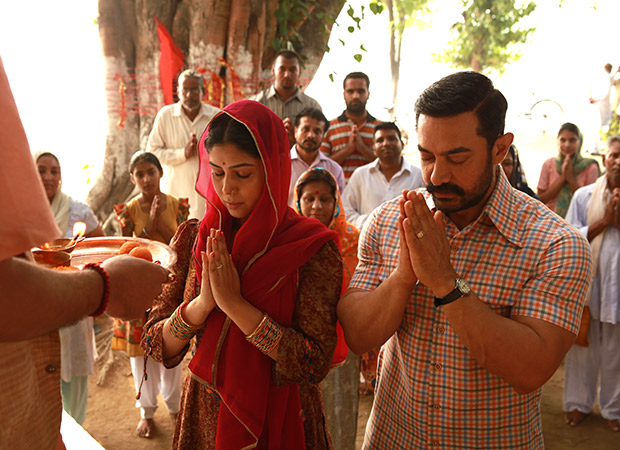 It was way back on 30th September when a film had taken a good start at the Box Office. The film in question was M.S. Dhoni - The Untold Story and the numbers recorded were Rs. 21.3 crores. Ever since then, there have been quite a few high profile films that have released and none of these could even go past the Rs. 15 crore mark. The best start taken was by Ae Dil Hai Mushkil which, after a clash with Shivaay, brought in Rs. 13.3 crores. Now Dangal has done more than double of these numbers, with Rs. 29.78 crores coming in (including 59 lacs from the dubbed Tamil and Telugu versions). Now that pretty much tells the tale!
As a matter of fact even the combined collections of Ae Dil Hai Mushkil and Shivaay were Rs. 23.54 crores and even that number has been surpassed comfortably by Dangal [Rs. 29.78 crores] which shows the kind of strength that the film comes with. If the former two films were impacted due to pre-Diwali arrival, even Dangal has its own handicaps with demonetization as well as a regular Friday release. It is crystal clear that audiences were in high anticipation of the film and this is the reason why a start like this has been taken which is excellent by all means.
It also has to be considered that Aamir Khan is the only notable Bollywood face in the film. Rest are either TV or character actors and hence the film was relying entirely on Aamir Khan's stardom and acting prowess. To still take a superb start in most parts of the country and enter the record books is a feat that makes Dangal all the more special. 'Sone pe suhaaga' is the fact that the word of mouth is quite good too from all quarters and that sets the stage for Dangal to grow further from this point on.
Finally, one can say that 'Bollywood ke achche din aa gaye hain' and thankfully, after some last few horrid weeks, at least there would be something to cheer about before 2016 comes to a close.
This one is a 'Blockbuster' in the making!