Aamir Khan's Thugs of Hindostan opened to a record breaking Blockbuster start on Thursday by bringing in Rs. 50.75 crore [Hindi version]. Tamil and Telugu market added in additional Rs. 1.25 crore making the total, Rs. 52.25 crore. However, ever since then the numbers have been on a decline with a real hold not been there. Though the Vijay Krishna Acharya directed film hasn't crashed per se, it hasn't given much indications of a sustenance either once it reached weekdays.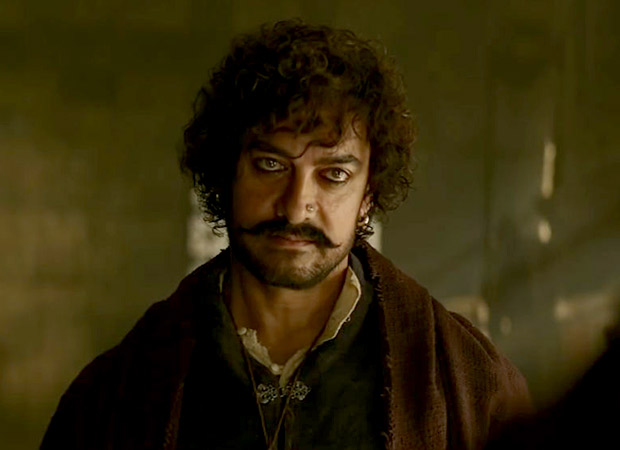 Meanwhile for Aamir Khan, though the film has entered his own personal Top-5 Best Weekends (first three days) ever, it hasn't really created any new Bollywood records for sure. A three day weekend total of Rs. 100 crore is expected from a major Khan biggie and in case of Thugs of Hindostan it was expected that all time biggest weekend of Baahubali 2 [Hindi], which collected Rs. 128 crore, would have been in danger. However, the Yash Raj Films production has stayed really below that.
As for Aamir Khan, this is where Thugs Of Hindostan stands when compared to his other films:
(Only Hindi collections have been taken into account)
Dangal - Rs. 105.01 crore
Thugs Of Hindostan - Rs. 101.75 crore
Dhoom: 3 - Rs. 101.61 crore
PK - Rs. 95.21 crore
Talaash - Rs. 46 crore
Incidentally, only three films of Aamir Khan have enjoyed a Rs. 100 crore+ weekend, though he has scored quite big in the Rs. 100/200/300 Crore Club. Ironically, 3 Idiots, which opened the Rs. 200 Crore Club, doesn't even feature in Top-5 as it collected a mere Rs. 37.50 crore in its opening weekend, before holding on really strong in weeks to come!