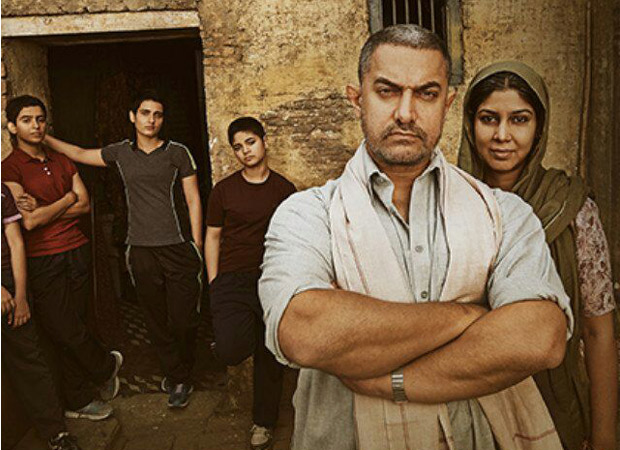 2016 has concluded on a buoyant note. DANGAL, the much-awaited and much-discussed Aamir Khan biggie, has set the cash registers ringing in India. The international markets too have responded with tremendous enthusiasm to the film that's seeped in Indian ethos. The incredible critical acclaim and the applause by the movie-going audience has cemented its BO prospects for sure.
DANGAL, based on the real-life story of a wrestler and his daughters, had to wrestle demonetisation first and foremost to leave a mark at the ticket windows. Post demonetisation, the biz of Hindi films had slumped badly. Although the footfalls at cineplexes witnessed an upward trend gradually, something was definitely amiss. The euphoria that a universal hit emits was clearly missing. Of course, it's wrong to blame demonetisation solely because the content of most Hindi films was below par too.
Bollywood was pinning all hopes on the penultimate biggie of 2016, DANGAL, to bail out the industry from the ongoing turbulent phase. After all, Aamir Khan has an impeccable track record during the Christmas weekend. TAARE ZAMEEN PAR, GHAJINI, 3 IDIOTS, DHOOM 3 and PK, all five films timed during Christmas/New Year festivities, had smashed records at the turnstiles. Of course, the content of each of those films was appreciated as well.
Aamir and Salman Khan are the only two superstars whose films have crossed Rs 300 cr barrier with PK, BAJRANGI BHAIJAAN and SULTAN. Bollywood is now expecting DANGAL to join the elite Rs 300 cr Club. The opening weekend biz in the domestic arena has been humongous and I am confident, DANGAL will maintain the momentum in days to come. There's no major film hitting the marquee till 13 January 2017 [OK JAANU], so DANGAL has a major advantage there.
Unlike most Hindi films that are aimed at plexes mainly, DANGAL is a film that caters to plexes as well as single screens. Appeals to the moviegoing audience in metros as well as non-metros. The strong emotional quotient is a huge plus and so is the theme of the film. The family audience is expected to patronise this well-made film in days to come.
DANGAL is a success story, no two opinions on that. However, the question is, will it surpass the domestic biz of PK? Will it overtake SULTAN, the highest grosser of 2016 so far? Will it cross Rs 350 cr mark and emerge the highest grosser of Hindi cinema in the domestic market? That, only time will tell!